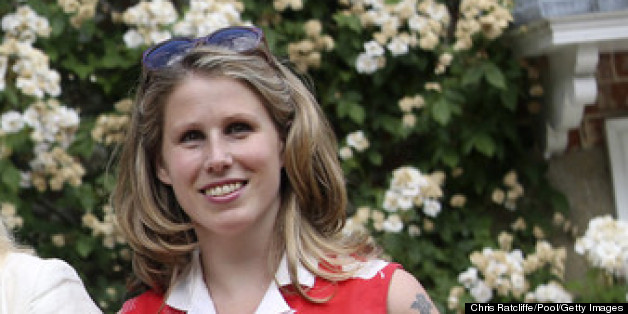 British police have arrested a 21-year-old man suspected of posting rape threats on Twitter.
The man arrested on Sunday appears to be part of a Twitter-based cybermob that has been harassing feminist activist Caroline Criado-Perez since since at least Wednesday July 24, when the Bank of England announced its decision to make author Jane Austen the face of the British 10-pound note after a successful campaign led by Criado-Perez.
The suspected harasser's arrest comes after Criado-Perez, who has also blogged for The Huffington Post, published an editorial in the Independent shaming her attackers.
But Criado-Perez's attackers haven't been the only target of the activist's ire; Criado-Perez has also criticized Twitter's weak response to the attacks. The BBC reports that though Twitter's rules specifically forbid "violence and threats," Criado-Perez found it impossible to use Twitter's forms to report the volume of abuse she was receiving. When Criado-Perez tried to directly contact Mark Luckie, Twitter manager of Journalism and News, he refused to respond to her messages and turned his Twitter feed to private, according to the BBC.
But now Criado-Perez's supporters seem to be turning the tide. A petition asking Twitter to include "Report Abuse" buttons on each Tweet has gained over 60,000 signatures as of this writing. Twitter, meanwhile, has announced that it is "testing" such buttons.
But not everyone is happy with where the harassment case appears to be headed. The Telegraph's chief technology columnist, Mic Wright, warns that a "Report Abuse" button may allow "any armchair activist to make a vague stand without putting in any time, effort or thought." Guardian columnist Tanya Gold is leery of turning any online speech into an offline crime, lest the push to silence those who wield rape threats silences others, too.
Twitter has been accused of enforcing guidelines unevenly, suspending activist accounts while letting explicit threats stand.