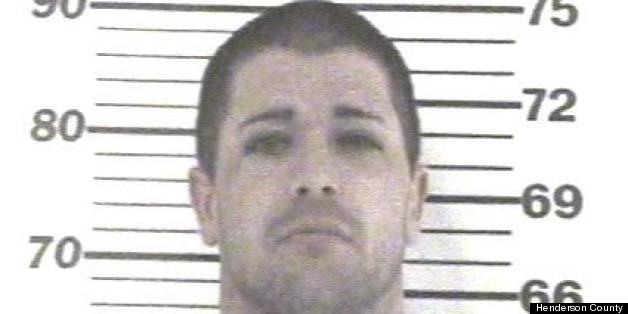 A man wanted for the assault and carjacking of an 82-year-old woman was fatally shot Sunday by an off-duty police officer working security at a Walmart.
Casey Smith, 31, attacked the officer with a crowbar when store employees apparently caught him shoplifting from the big box store in Garland, Texas.
The officer, not in uniform, reportedly used his Taser on Smith, but the device failed to subdue him, MyFoxDFW reports.
"He left the officer no other choice," Garland police spokesman Joe Harn told NBC DFW. "What we thought was going to be a simple shoplifting case ... ended up becoming dangerous."
The officer took out his gun and shot Smith once in the chest. The suspect collapsed outside and was taken to Baylor University Medical Center in Dallas, where he later died, KHOU reports.
Smith, whose criminal history dates back to 2001, was most recently wanted for the assault and carjacking of an elderly woman.
KTLV explains:
According to Henderson County Police they responded to a burglary Saturday. They later stopped Smith after officers pulled the plates up as stolen. He proceeded to pull to the side of the road, put the car in reverse, then ram the police car. He then sped off.
Police later recovered that vehicle, a Cadillac, from the Walmart parking lot.
The officer, a 19-year veteran, was put on administrative leave pending an investigation. He has not been identified, according to the Associated Press.
BEFORE YOU GO
PHOTO GALLERY
10 Major Crimes That Shocked America (SLIDESHOW)