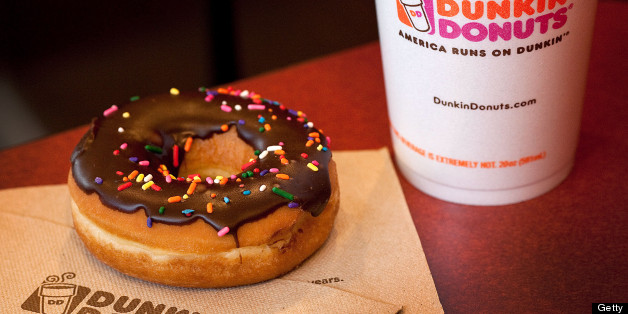 Have you ever dealt with an east coast transplant in Southern California complaining that there are no Dunkin' Donuts here? They diss our mom-and-pop donut shops and stock up on Dunkin' Donuts coffee at the grocery store.
Well now they can have their donuts and wash them down with coffee, too. Dunkin' Donuts plans to open 45 restaurants in Southern California beginning in 2015, company president Paul Twohig recently announced in a blog post.
These will include 18 locations in Central Orange County and the South Bay, 10 locations throughout the Westside, Santa Monica, Hollywood and Malibu and 16 locations in central LA and the San Gabriel Valley, the post said.
Can't wait? Fret not. Some non-traditional venues may open as early as next year, including locations at colleges, universities, casinos, military bases, supermarkets, airports and travel centers.
Dunkin' Donuts was founded in 1950 in Quincy, Massachusetts. At the end of 2012, the empire included locations in 36 states and 30 countries, according to the company.
And OK, we'll admit it. Their coffee is pretty good. Happy dunking.
BEFORE YOU GO
PHOTO GALLERY
Coffee Taste Test