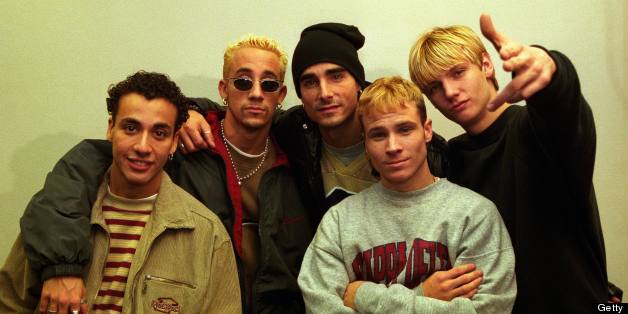 Backstreet is officially back.
The prolific boy band released its eighth studio album on Tuesday as "In a World Like This" hit stores. Made up of Nick Carter, Howie Dorough, Brian Littrell, A. J. McLean, and Kevin Richardson, Backstreet Boys released their first album in 1996. In the years since, BSB has been awarded a star on the Hollywood Walk of Fame, been nominated for multiple Grammy awards, and released albums that have gone 13-times platinum.
In celebration of the release of "In a World Like This," we've compiled 11 life lessons learned from Backstreet Boys lyrics. Take a look below and leave your own in the comments.
"I'll Never Break Your Heart": Don't let a broken heart turn you off from love forever.

"Get Down (You're the One for Me)": Love can make you feel like a crazy person.

"Quit Playing Games (with My Heart)": Playing games in a relationship leads to more harm than good.

"Anywhere for You": True love knows no bounds.

"Everybody (Backstreet's Back)": It's never too late (or early) for a comeback.

"As Long as You Love Me": A person's background, personality, and criminal history doesn't matter if they love you.

"All I Have to Give": Nice guys finish last.

"I Want It That Way": Long distance relationships are the worst.

"Larger than Life": Living in the public eye is hard but fans make it worth it.

"Shape of My Heart": Don't pretend to be someone you're not.

"The Call": Don't cheat on your significant other.

PHOTO GALLERY
Backstreet Boys
BEFORE YOU GO