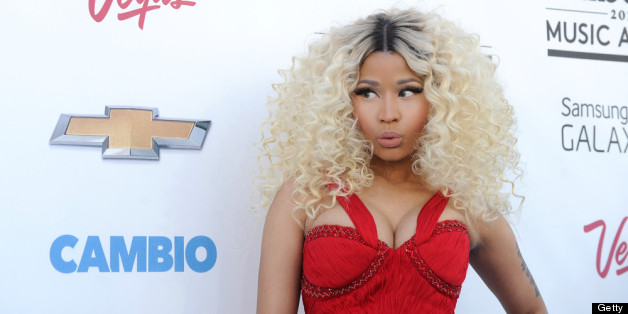 When DJ Khaled proposed to Nicki Minaj from MTV studios last week, it was unclear how anyone might doubt his seriousness. "I want to let you know how serious I am," he said. The DJ was sure to emphasize "how serious this is to me" and also told Us Weekly, "I was serious."
He was not serious.
Nicki Minaj says she was "shocked" and "cracking up laughing with the rest of the world 'cause Khaled is a master at what he does." Apparently, the video was a publicity stunt, which Minaj explained as "just another way for him to kinda give the world a glimpse on the feeling of this record."
To be fair, who knew DJ Khaled was releasing a record or that he even existed before this video proposal?
In related news, it appears that giant engagement ring was just some serious bling.
BEFORE YOU GO
PHOTO GALLERY
Celebrity News & Photos