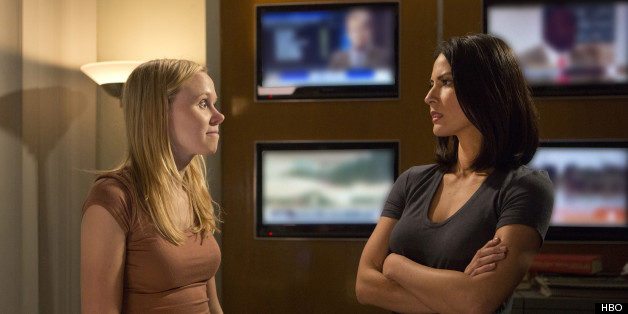 "The Newsroom" basically made the same joke "Family Guy" previously made in 2008.
In the second episode of "The Newsroom" Season 2, Maggie (Alison Pill) explained how she knew her call was being screened to Sloan (Olivia Munn). A similar scene took place on "Family Guy" between Peter (Seth MacFarlane) and Lois (Alex Borstein).
As pointed out by Salon, the conversation is a common one. Still, "The Newsroom" creator Aaron Sorkin has borrowed before, albeit from himself. A two-video series called "Sorkinisms" swept the Internet featuring recycled dialogue from a variety of Sorkin projects including "The West Wing," "The Social Network" and "Sports Night."
See the "Family Guy" and "Newsroom" jokes combined below.
Family Guy / Newsroom Voicemail Scene from Dave Blair Camera & Editing on Vimeo.
"The Newsroom" airs Sundays, 10 p.m. ET on HBO.
BEFORE YOU GO
PHOTO GALLERY
'The Newsroom' Season 2 Character Posters