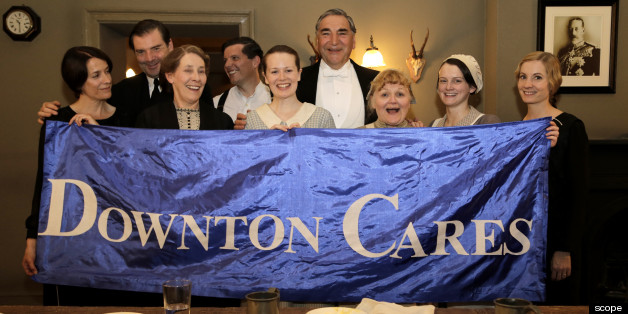 Two new actors have made their way into the servants' quarters of "Downton Abbey."
The Masterpiece drama's new cast members Nigel Harman (who plays the new valet, Mr. Green, is fourth from the left) and Raquel Cassidy (who plays Baxter, is on the far left) made their first in-costume appearance in a photo for Scope's Britain Cares campaign, which supports disabled people. The two are seen with returning "Downton" cast members, holding up a banner reading "Downton Cares."
Check out the photo below: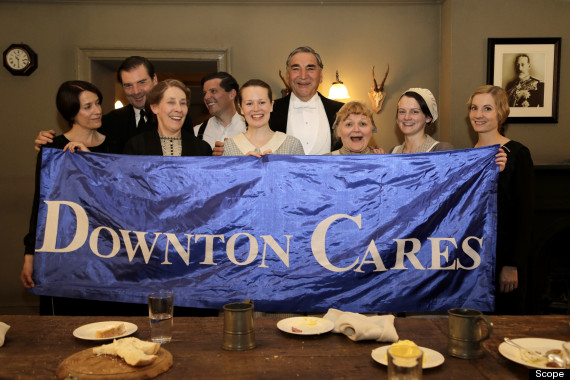 "Downton Abbbey" has seen its fair share of cast shakeups over the past season between the deaths of major characters like Sybil (Jessica Brown Findlay) and Matthew (Dan Stevens) and the departure of one of the downstairs' head honchos, O'Brien (Siobhan Finneran).
But a number of new actors have been added to "Downton Abbey" as well, including Gary Carr (Jack Ross), Paul Giamatti (Harold Levinson), Tom Cullen (Lord Gillingham) and more.
"Downton Abbey" Season 4 premieres on Sun., January 5, 2014 on PBS.
PHOTO GALLERY
"Downton Abbey"