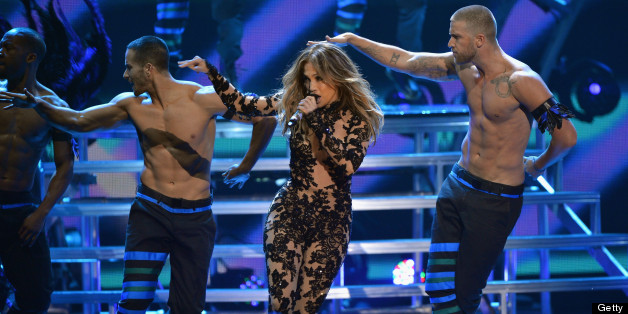 U.K. girl band Stooshe has revealed Jennifer Lopez's pre-show workout regimen, and it is nothing to sneeze at. J.Lo spends over 60 minutes pre-show exercising ... as if those dance routines weren't enough cardio.
"She works out just before she goes on stage for an hour in her hair and make-up and outfit," Stooshe member Kari Anderson told Digital Spy, "Then she literally just floats on stage. It's crazy."
Of course, they mean good crazy. Stooshe supported the singer for a few U.K. dates over the past year, and the band has called J.Lo "inspirational." We agree.
BEFORE YOU GO
PHOTO GALLERY
Jennifer Lopez Through The Years