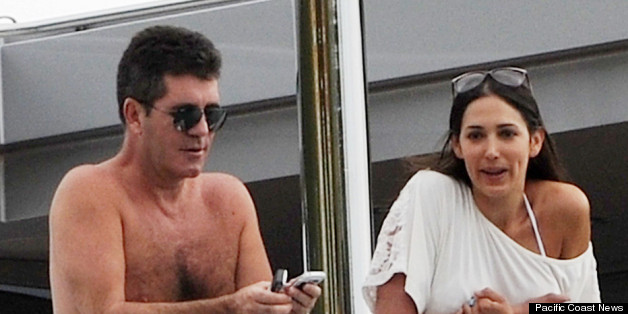 Simon Cowell became the subject of major tabloid news Wednesday when it was reported that the "X Factor" judge was expecting a baby -- with the married wife of his close friend.
Multiple publications reported that Cowell impregnated 36-year-old socialite Lauren Silverman, who is three months along, and that she had long been estranged from her husband, real estate developer Andrew Silverman. Cowell and the couple had been photographed spending time together aboard Cowell's yacht, along with the television executive's then-girlfriend, Mezhgan Hussainy.
Now the New York Post has dredged up more details, primarily from the husband's friends and brother, Alexander. They tell the publication that the Silvermans "weren't estranged" and slam Lauren, calling her a "total gold digger" and claiming her "pregnancy was by design." They also reveal that Andrew has filed for a fault divorce based on adultery, and has named Cowell as a co-respondent in divorce papers.
Meanwhile, Lauren's friends present a decidedly different reality to the Post. Cowell is "thrilled" and can't wait to be a father, the paper quotes sources as saying.
The sentiment goes against what Cowell has repeatedly said in the past about fatherhood, such as this 2009 quote given to the Daily Mail: "God, no. I couldn't have children. If I had them here [in my house] drawing on the walls I'd go nuts. And, with kids, you've got a routine you can't escape from. You've got to be up at a certain time. Got to listen. When all you want to do is sit in a corner, thinking."
Looks like Cowell will be doing some extra thinking now.
For more, click through to the New York Post.

BEFORE YOU GO
PHOTO GALLERY
Celebrities with secret love children