While most of us are familiar with the visible effects of HIV, we are not as familiar with the image of the virus itself.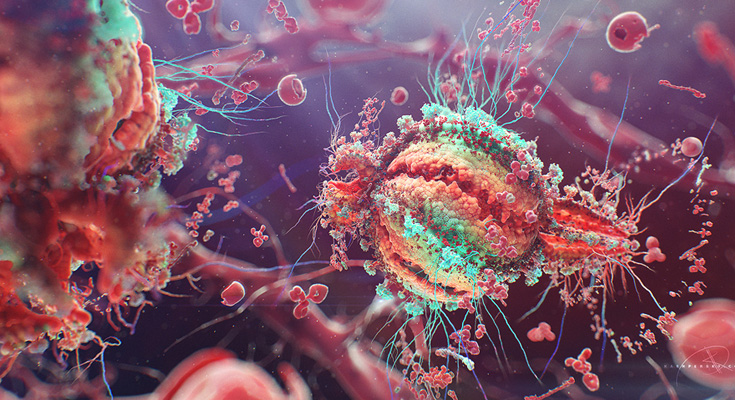 Ukrainian designer Alexey Kashpersky changed that with his breathtaking visual renderings of the microscopic organism. The digitally enhanced drawings won first prize in a CGSociety visualization competition, which challenged participants to "convey humanity's complex relationships with [the HIV] virus, be they emotional, political, or intellectual."
Take a look at Kashpersky's arresting images below and see the beauty and danger of the tiny alien forms like never before. Let us know your thoughts in the comments.