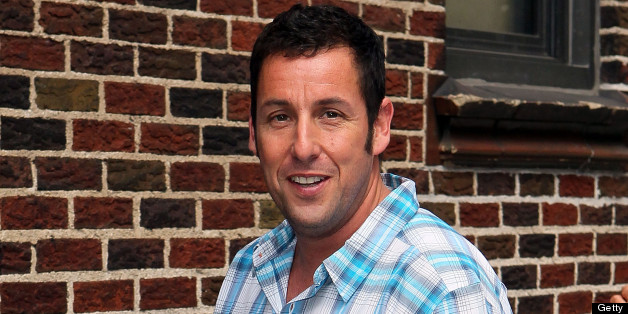 Adam Sandler has had some tough luck as of late.
The 46-year-old actor's filmography boasts of slew of films that have largely been panned by critics and charted less-than-stellar box office totals. Sandler's most recent film to hit theaters, "Grown Ups 2," was called "mindless," "odious," and "ill-conceived," with Sandler himself the target of much of the criticism.
The veteran actor, who made his name on his humor, isn't oblivious to the reviews.
"I know what they're writing about me," Sandler said in a recent interview with The Independent. "I could almost write the piece for them by now. But then remember that I didn't get into movies to please the critics. I got into it to make people laugh and have fun with my friends."
The negative words haven't kept Sandler for signing on for more projects. He is currently filming the upcoming rom-com "The Familymoon" with Drew Barrymore, and is rumored to appear in the comedy "Three Mississippi."
For more on Sandler, head over to The Independent.
PHOTO GALLERY
BEFORE YOU GO
Funny Actors Playing Serious
PHOTO GALLERY
Funny Actors Playing Serious