Upon entering "Caveat Emptor" you will likely be able to recognize the exhibition's work with confidence. Iconic pieces made famous by art legends like Chagall, Warhol, Gauguin and De Kooning adorn the walls, and yet, you probably haven't heard of a single artist showing.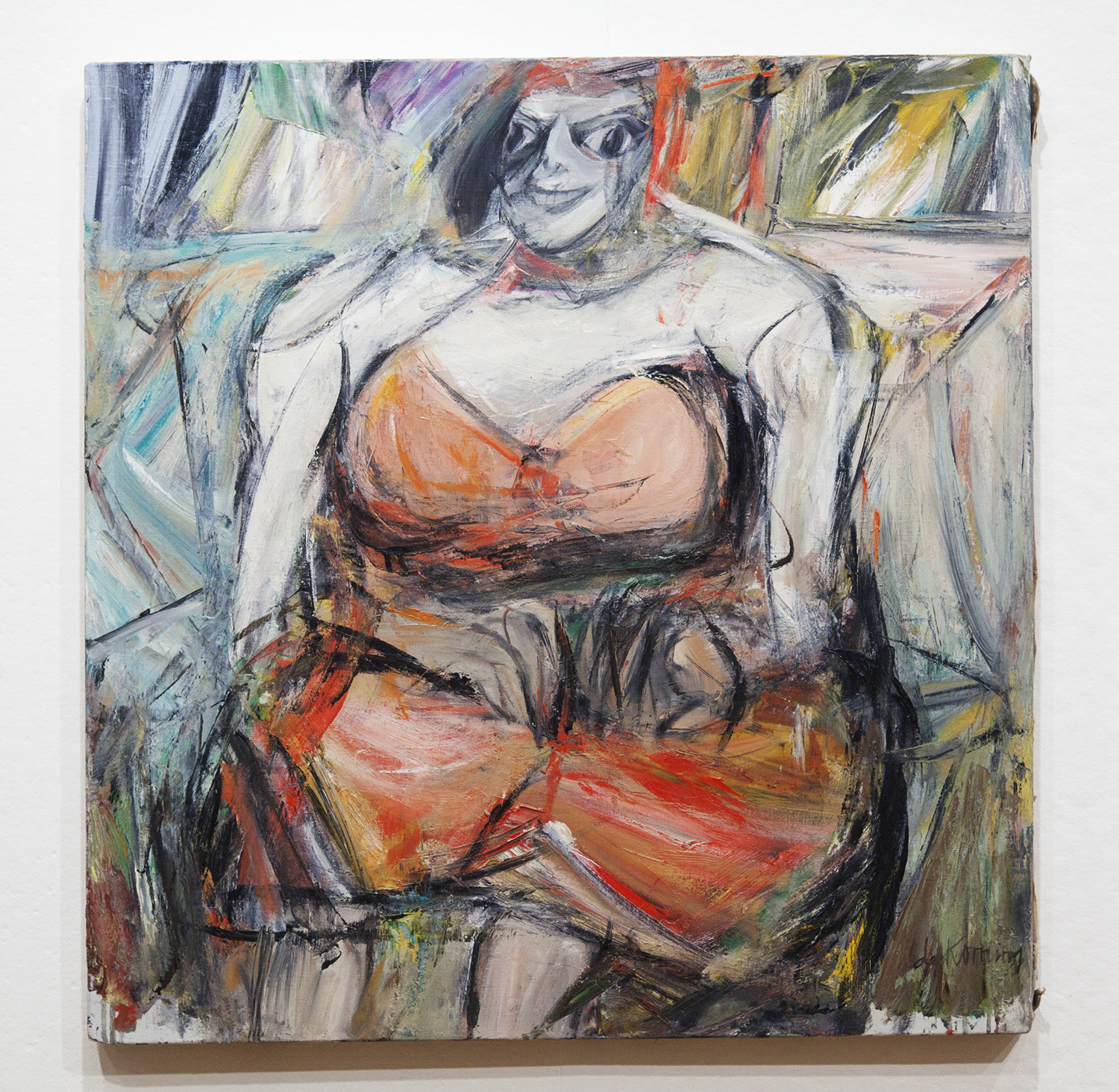 Willem de Kooning (Portrait of Woman)
That's right, "Caveat Emptor," which translates to "let the buyer beware," is composed entirely of forgeries that have been confiscated by the Federal Bureau of Investigations. Many of the convincing fakes fooled experts all the way to the auction block, making it as far as Christie's and Sotheby's before getting caught.
"It's an anonymous group show for a bunch of artists who will never come forward," artist and co-curator Daniel Small said of the show. Small conceived of the exhibition with Fordham artist-in-residence Stephen Apicella-Hitchcock, in conjunction with Fordham University's International Conference on Cyber Security.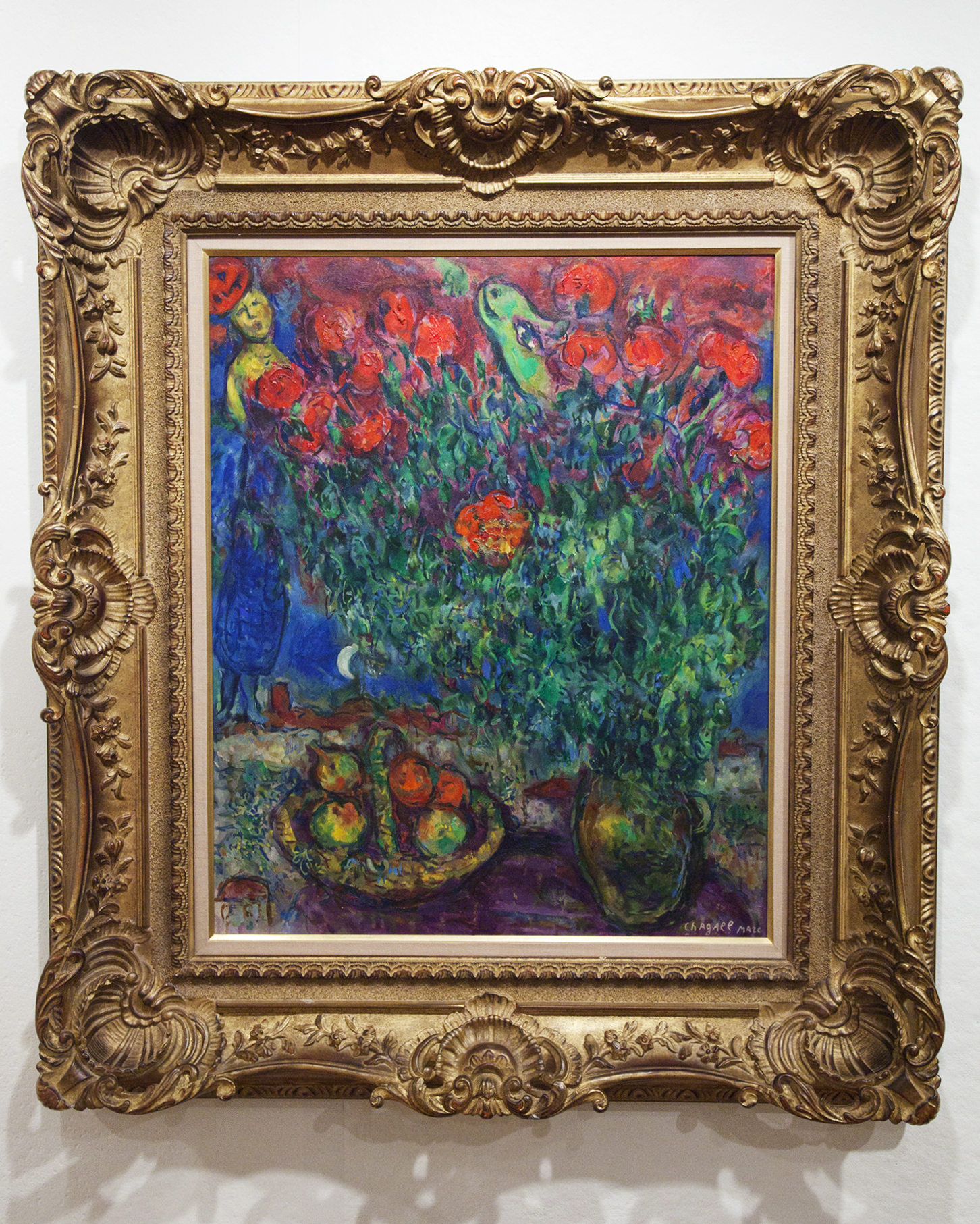 Marc Chagall (La Nappe Mauve (Ely Sakhai is responsible for this piece)
The masked forgers' talent, according to the curators, ranges from passable to exceptional. "Some of the paintings are quite good and some of them are bad, just like in any art show," Small says on Fordham's blog.
Yet aside from the skill involved, the artworks represented occupy an ambiguous terrain between valuable masterpieces and worthless knockoffs. Although all of the works have been certified as fake by the FBI, the rules used to derive authenticity are constantly in flux, leading to pieces being classified and reclassified at the behest of artists' estates and finicky forensic evidence.
"In a sense, it's a bit like a trophy room, or a display of evidence masquerading as a straightforward exhibition of paintings," Apicella-Hitchcock summarizes.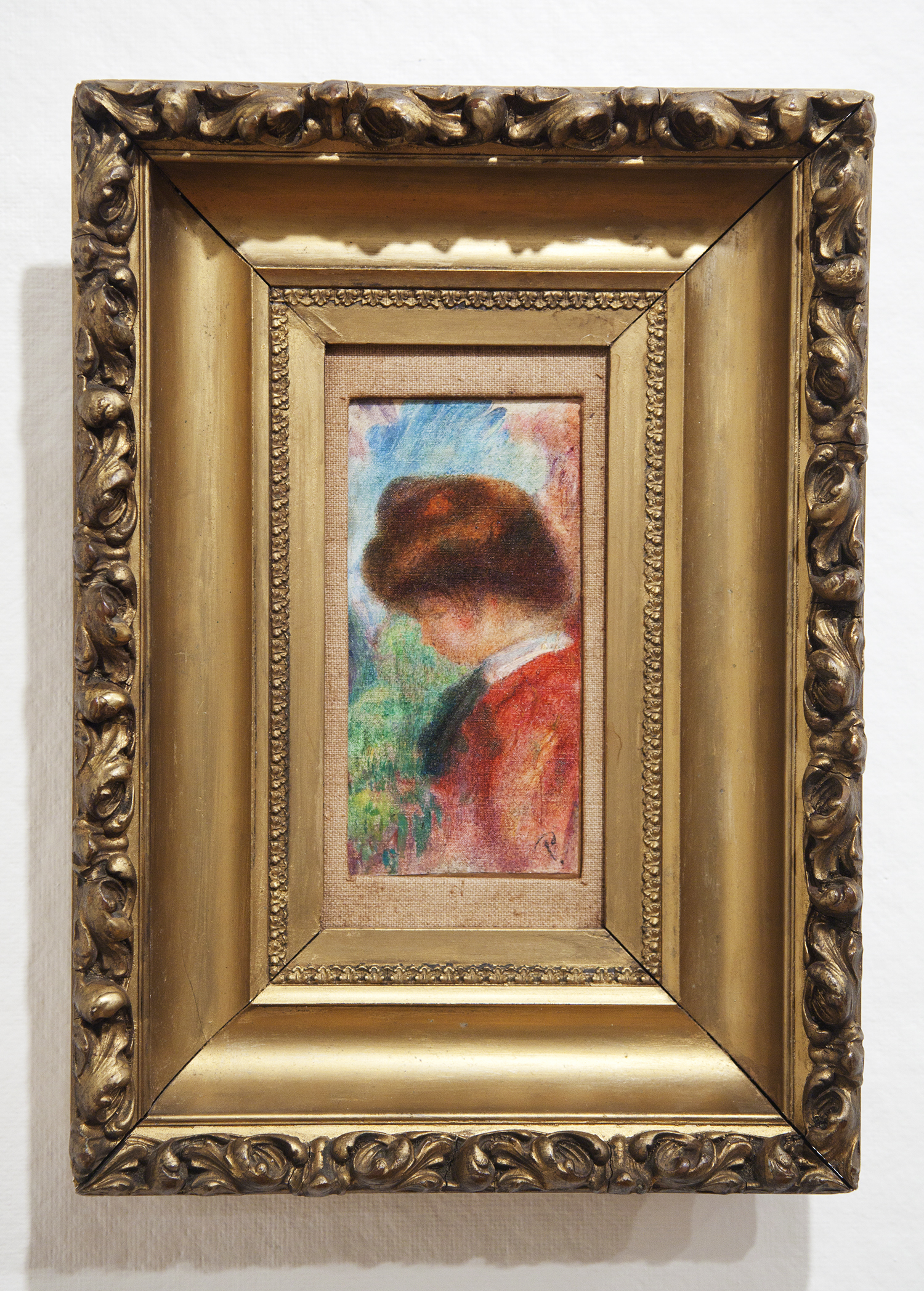 Pierre Auguste Renoir (Etude)
"Caveat Emptor" is not the first exhibition to put fakes on display. Last year an exhibition called "Faux Real" spotlighted prolific forger Mark Landis, and was curated by the man who originally recognized Landis' works as fakes.
What do you think, readers? Should exceptionally executed forgeries have a value all their own? How much should an artists' name affect the worth of a work? Let us know your thoughts in the comments.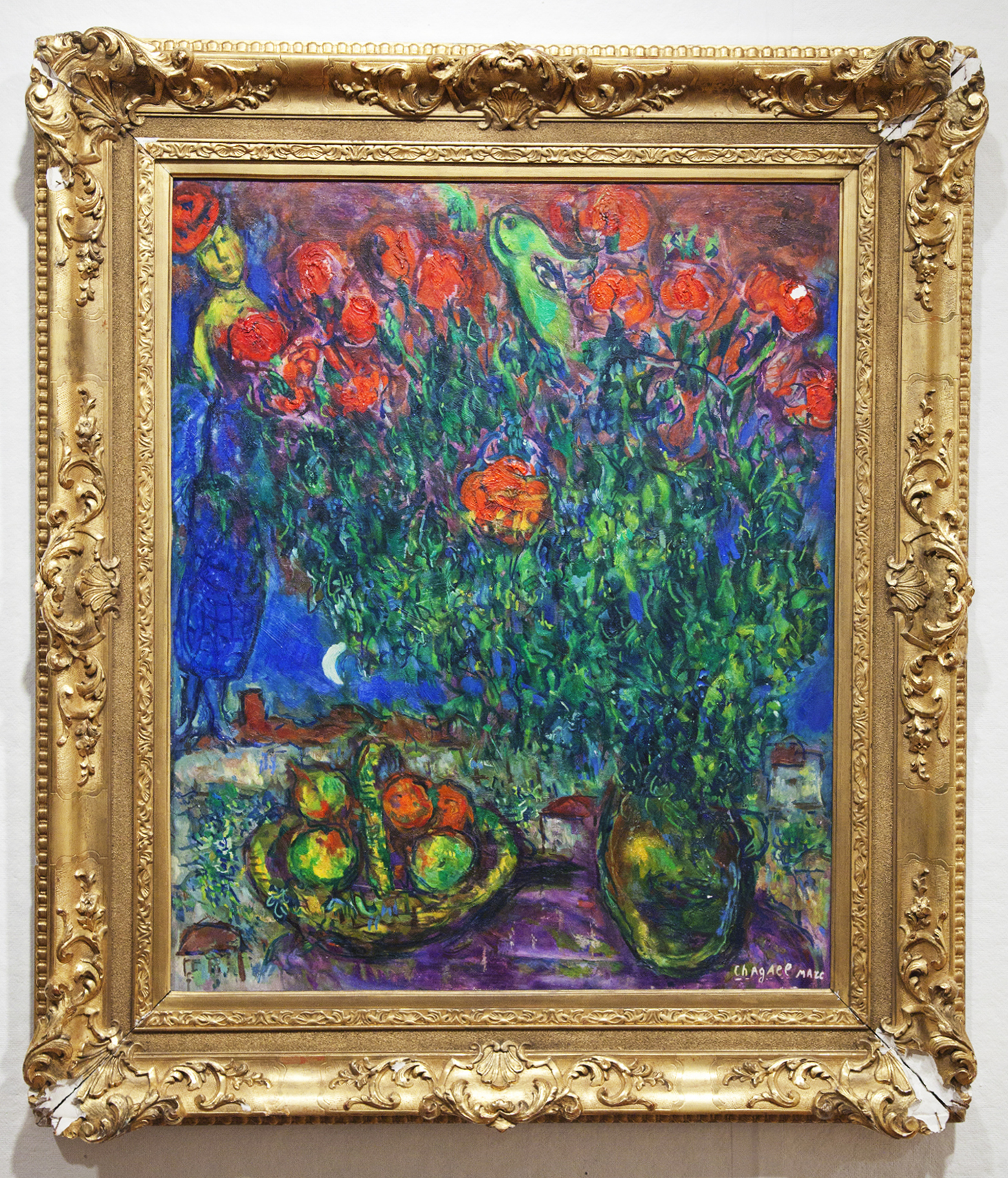 Marc Chagall (La Nappe Mauve (Ely Sakhai is responsible for this piece)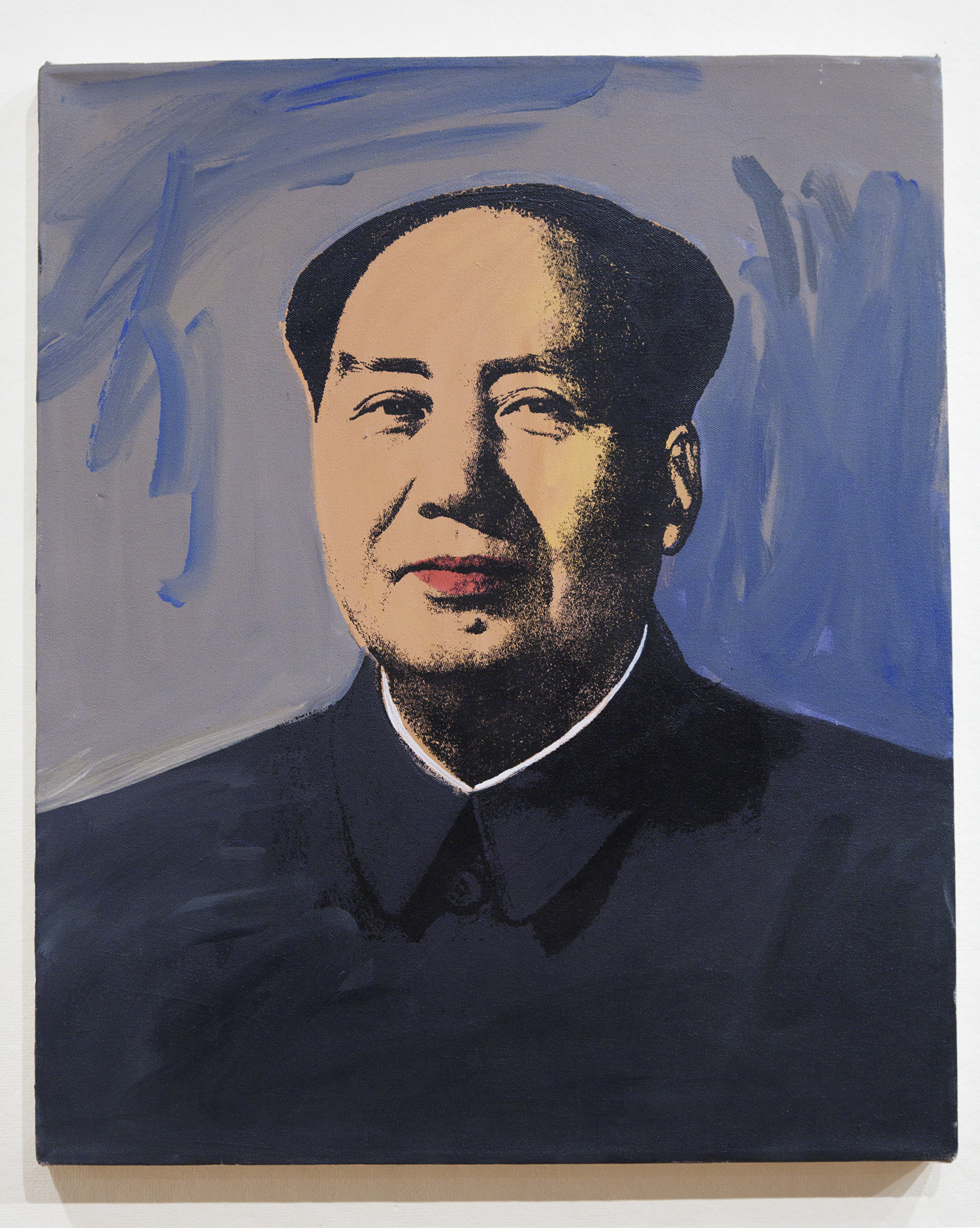 Andy Warhol (Mao)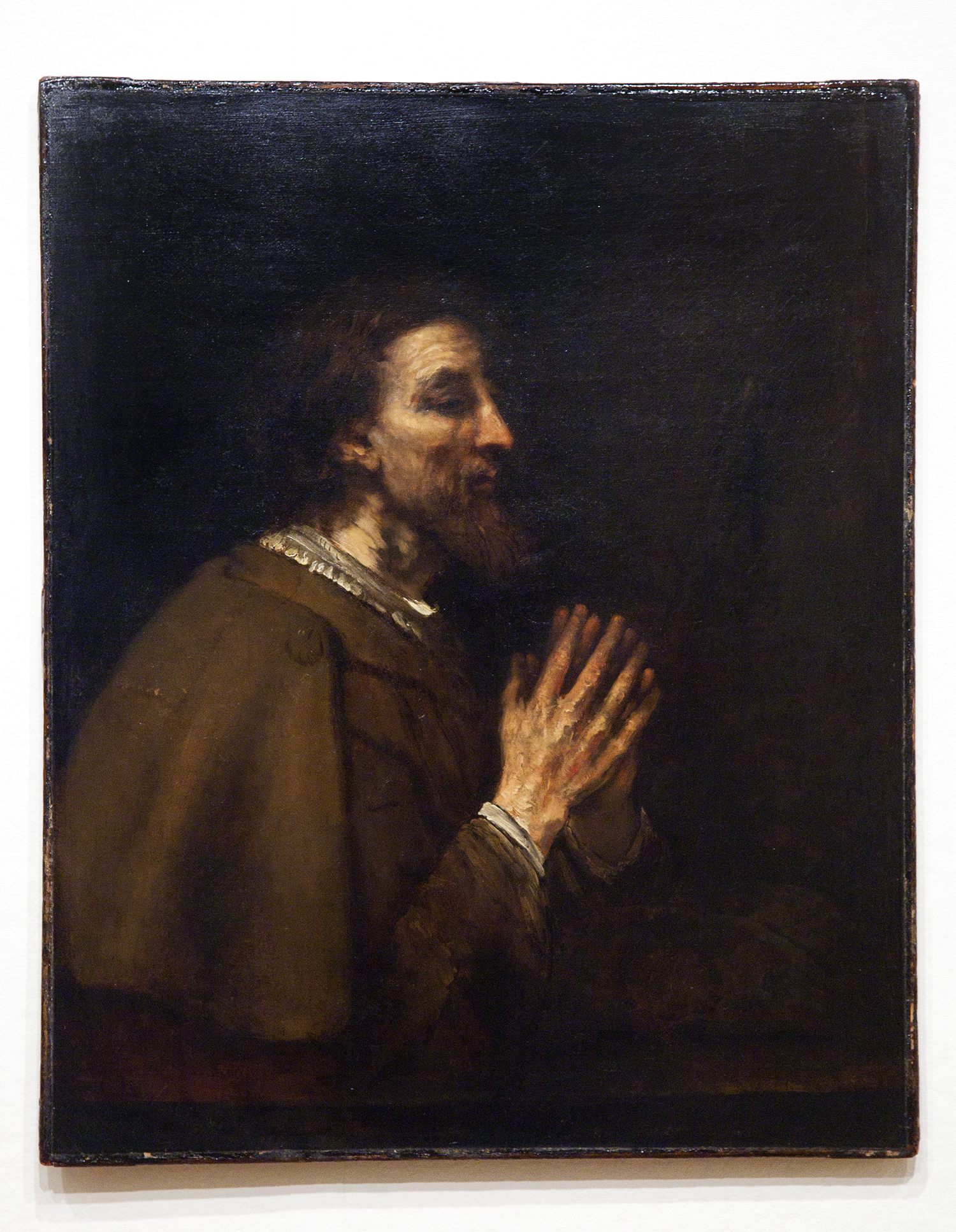 Rembrandt van Rijn (Saint James the Greater)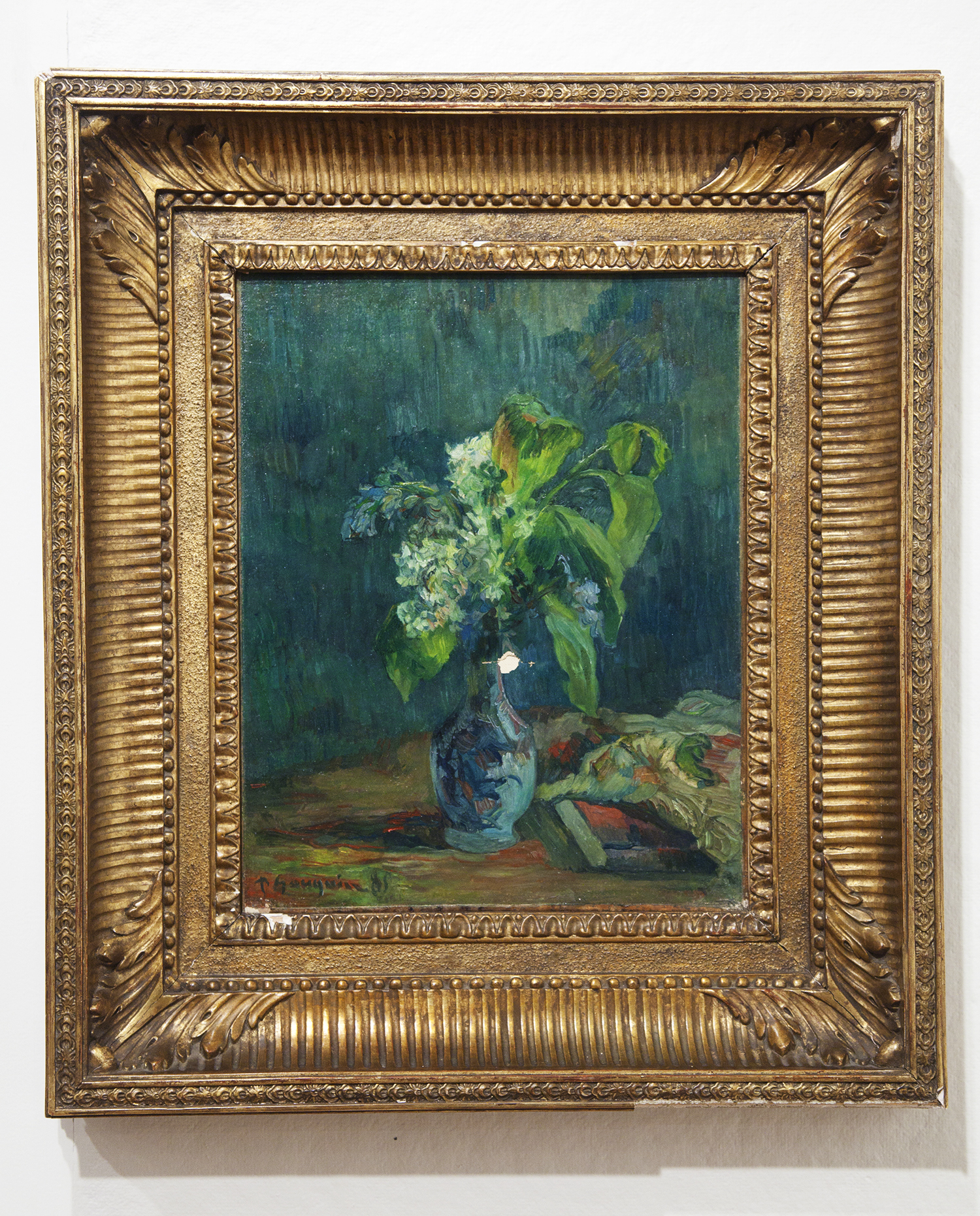 Paul Gauguin (Vase de Fleurs (Lilias)
"Caveat Emptor" runs at The Center Gallery at Fordham University until August 9, 2013.
The artists purportedly exhibiting are: James E. Buttersworth, Marc Chagall, Willem de Kooning, Tsuguhara Foujita, Juan Gris, Paul Gauguin, Henri Matisse, Maurice Prendergast, Rembrandt van Rijn, Pierre Auguste Renoir, Andy Warhol, and Hale Woodruff.