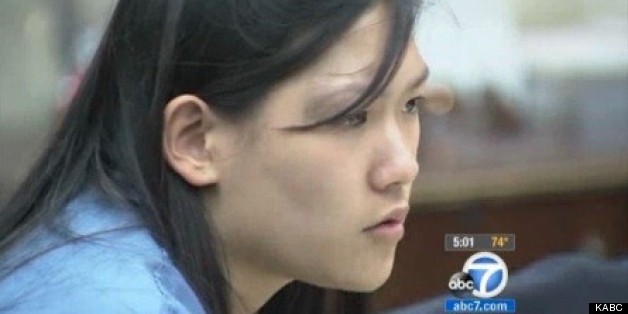 A California college student faces felony charges for allegedly soliciting a pair of ex-boyfriends to murder two other former flames.
Barbara Wu, 22, appeared in Riverside County Superior Court Friday where she heard one ex-lover, Dennis Lin, describe her alleged revenge plot, ABC News reports.
"She asked me to kidnap him and tie him up so she could break his legs with a bat, to 'motorcycle' him and then to somehow kill him and then dispose of the body," Lin said during a preliminary hearing. Lin, who date Wu for four months and broke up with her by email, wore a police wire to record the alleged threats.
"She kept telling me 'you promised me — when is it going to happen?'" Lin testified, according to the Press-Enterprise.
On May 31, Wu pleaded not guilty to charges of soliciting murder, making terrorist threats, vandalism, stalking and other crimes. She enrolled at the University of California, Riverside, in 2009.
Following Wu's May 29 arrest, a second man emerged with similar claims of her alleged revenge plotting. That individual, who has not been identified, also testified Friday.
A judge is expected to consider Monday if the case will proceed to trial, according to KABC.
BEFORE YOU GO
PHOTO GALLERY
10 Major Crimes That Shocked America (SLIDESHOW)