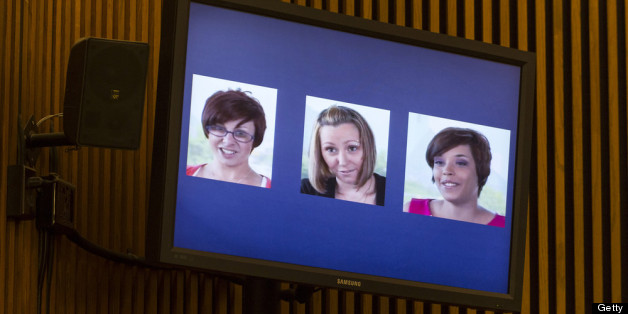 A fund set up for the three Cleveland women held captive for a decade topped $1.3 million after their kidnapper was sentenced on Thursday.
After Ariel Castro, 53, was sentenced to life in prison, plus 1,000 years, for kidnapping and abusing Amanda Berry, Michelle Knight and Gina DeJesus, the Cleveland Courage Fund, which was set up to help the women with all of their needs, saw a major spike in donations.
"On the heels of Thursday's sentencing, the fund recorded a significant increase in giving -- roughly $20,000 in less than 24 hours' time," the Jones Day law firm, the firm representing the survivors, said in a statement, according to NBC.
The fund, which was established by three Cleveland council members, is giving 100 percent of donations to the survivors.
While the women have requested privacy as they begin to heal, they have each broken their silence to thank their supporters.
In a taped statement last month, Berry, DeJesus and Knight each expressed their gratitude.
"I want to thank everyone who has helped me and my family through this entire ordeal," Berry said. "Everyone who has been there to support us, it has been a blessing to have such an outpouring of love and kindness. I'm getting stronger each day."
Knight, 32, who was held the longest and said she was impregnated by Castro at least five times, recently wrote a heartfelt note thanking the Cleveland police for their help.
"I am overwhelmed by the amount of thoughts, love and prayers expressed by complete strangers. It is comforting," Knight wrote. "Life is tough, but I'm tougher."
Feeling inspired? Find out how you can support the Cleveland Courage Fund here.

BEFORE YOU GO
PHOTO GALLERY
3 Missing Cleveland Women Found