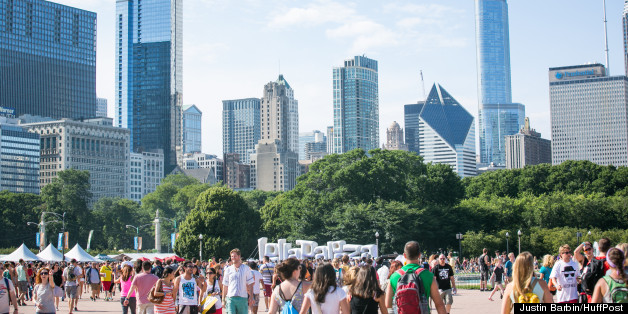 Though Lollapalooza went off without any major hitches in Chicago's Grant Park this year, the festival experience was dampened for at least 10 people arrested on felony drug charges at or near the event over the weekend.
Among the arrested was one Chicago man -- 24-year-old Sean Magee -- who was caught making a drug deal at the festival by police, the Chicago Tribune reports.
Magee was caught with more than 150 pills of MDMA, also known as ecstasy or "molly," an amount worth an estimated $3,000, according to the Tribune.
Still despite the arrests, sources told ABC Chicago the number of festival goers needing medical assistance was much lower than in past years, largely due to the weekend's mild, cool weather.
Last year, Chicago Department of Public Health recorded almost 250 ambulance runs from the fest -- most of them related to overdoses of drugs such as ecstasy or molly.
Meanwhile, Lollapalooza was also a topic of discussion on the Reddit r/drugs community, as one commenter sought advice as they sought to work out the perfect drug cocktail for the weekend.
"We have the marijuana. We will be drinking (wine mostly). And we have some Molly," the Redditor wrote. "We did them altogether yesterday and it was a blast, but I want to see if I have a better trip on just two of the three. Have any thoughts/advice?"
One commenter suggested to lay off the molly, which they called "the champagne of drugs, not box wine."
BEFORE YOU GO
PHOTO GALLERY
Lollapalooza 2013 Sunday Highlights