Memory, fashion, culture and collage play major conceptual roles in Lorna Simpson's delicate paper works.
Her portraits of African American women capture the multi-layered influences behind an image and an identity. Although her female figures appear as effortless as they are elegant, Simpson's works suggest the crafting of a woman's self is as carefully constructed as her paper depictions.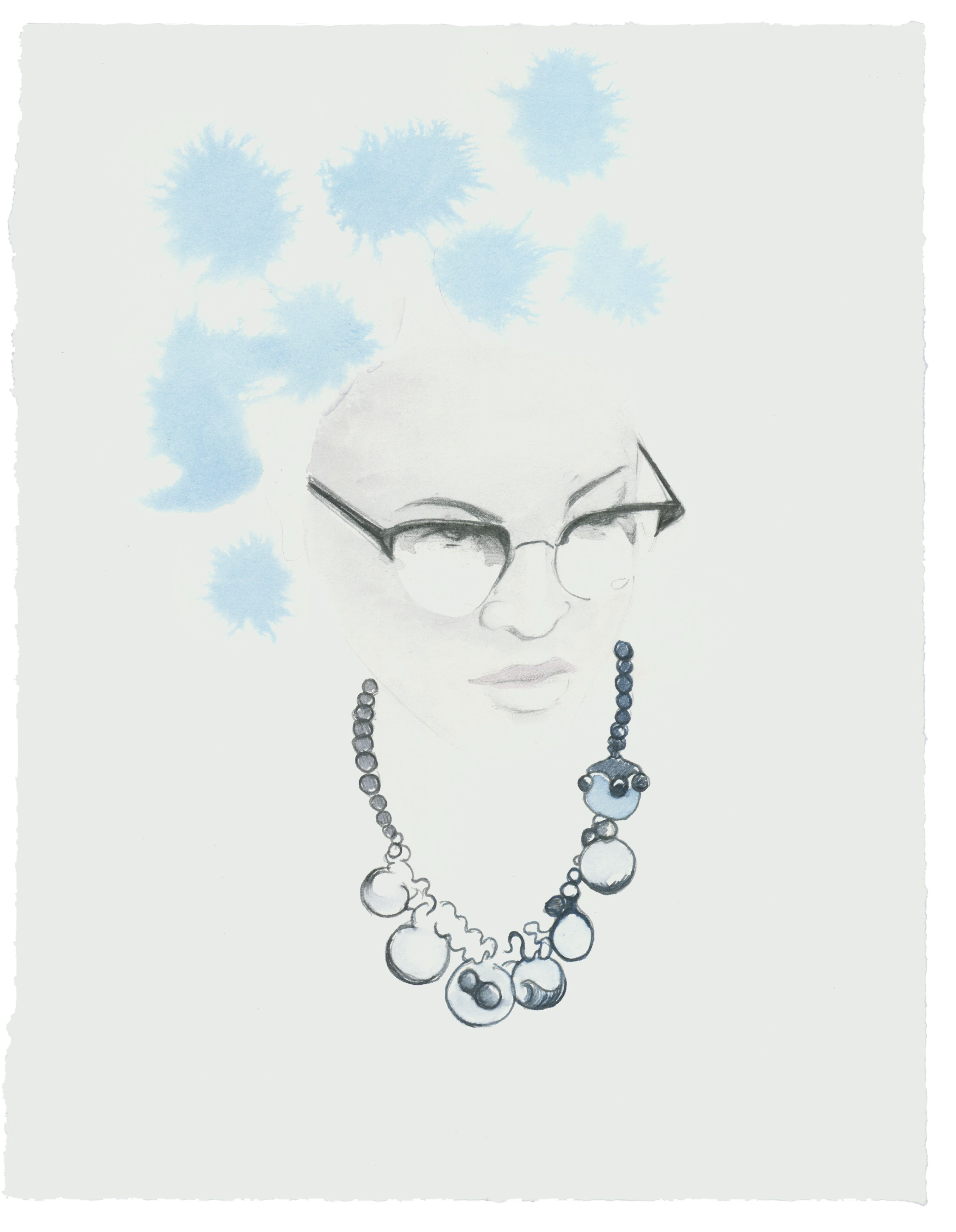 Barbara K 001, 2009. Graphite, ink, and watercolor
Now on view at the Aspen Art Museum, "Lorna Simpson: Works on Paper" displays Simpson's drawings and collages, a point of departure for the photography and video-centric artist.
Although Simpson's medium changes, her work's message remains consistent, ruthlessly examining the impact of culture and memory upon multiracial identity. "The implication is that there are many narratives about race available, all of them conditional and subjective, created by the pressures of personal experience, interpretation and memory," Holland Cotter said of Simpson's 2011 photography exhibition.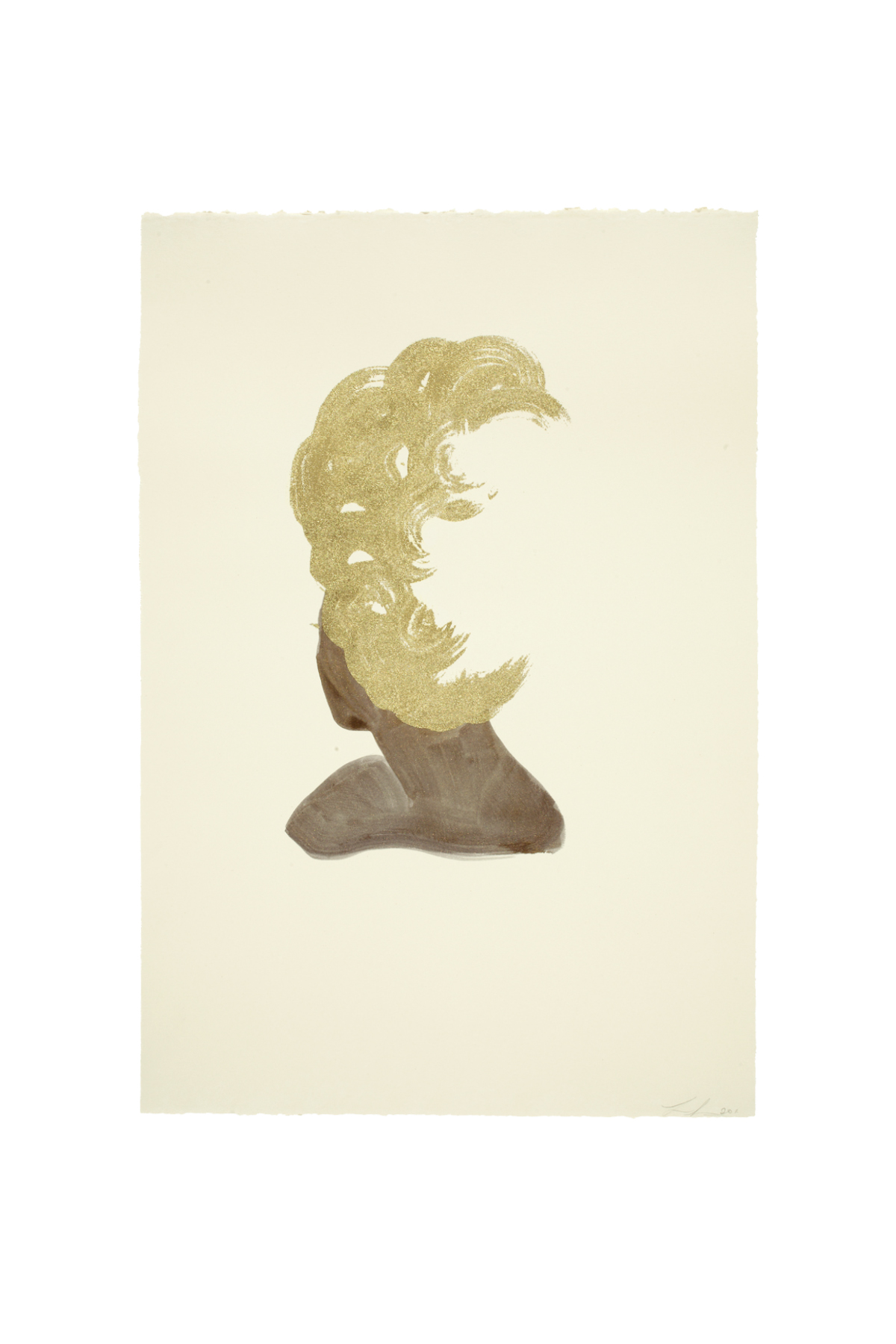 Gold Head N, 2011. Ink and embossing powder on paper
It's a refreshing change to see the noted photographer translate her visions to the modes of drawing and collage. But it's not surprising, give the fact that throughout her career Simpson has expressed a willingness to experiment with different media:
"My practice as an artist does not work out of a single viewpoint of photographic practice. I experiment with many different mediums for the sake of coming to experience different processes," she explained in an interview with Aperture. "Conceptually, I enjoy working in different mediums -- outside my comfort zone and range of experience -- and how that exploration expands the content of my work."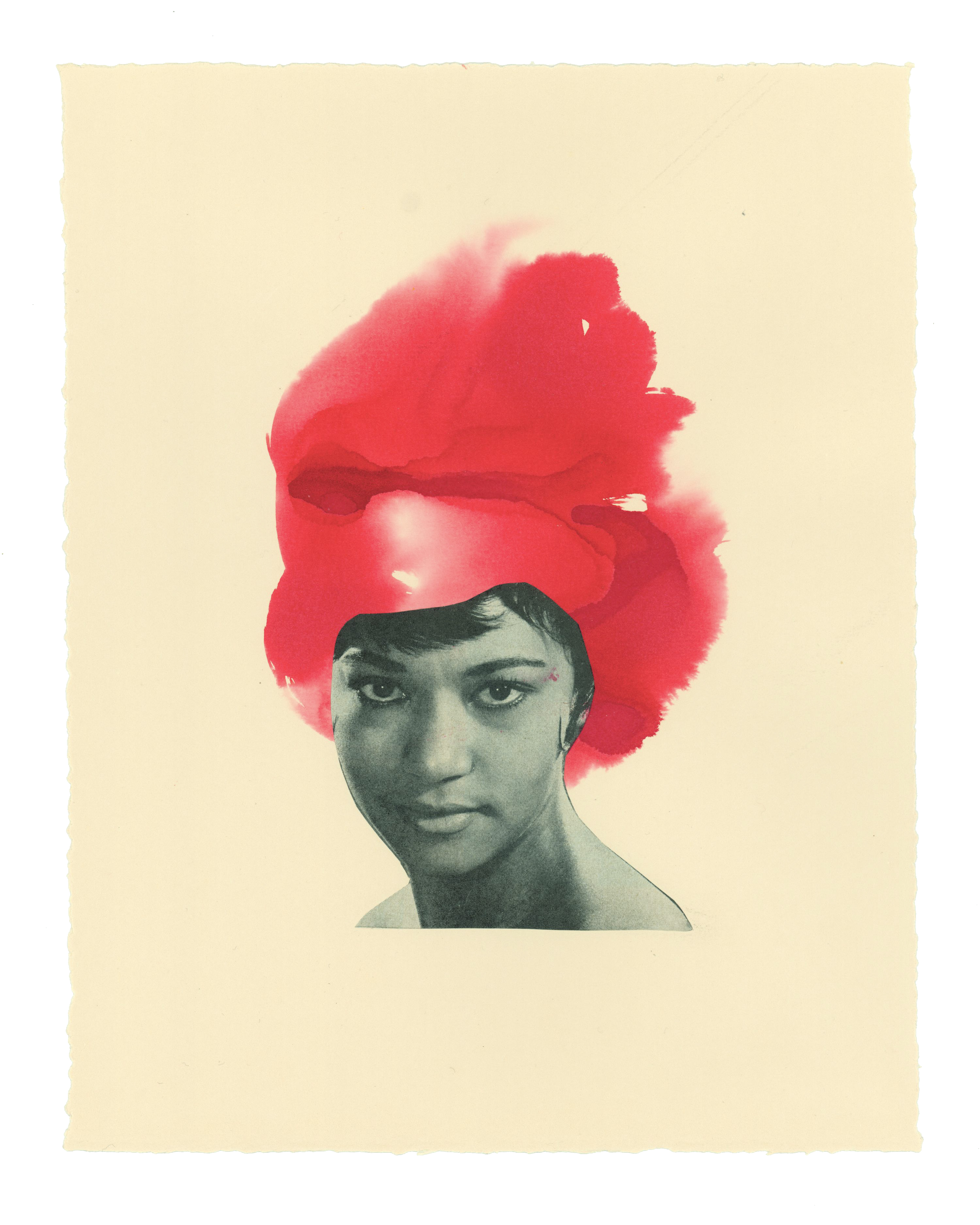 Redhead, 2011. Collage and ink on paper
Overall, "Works on Paper" presents fashion-savvy women floating on a blank paper background without context. The women operate almost as paper dolls for adults, their subconscious aesthetic choices contributing to their overall identity. The exhibition will be on view until September 22. Scroll through a selection of Simpson's works and leave your thoughts in the comments.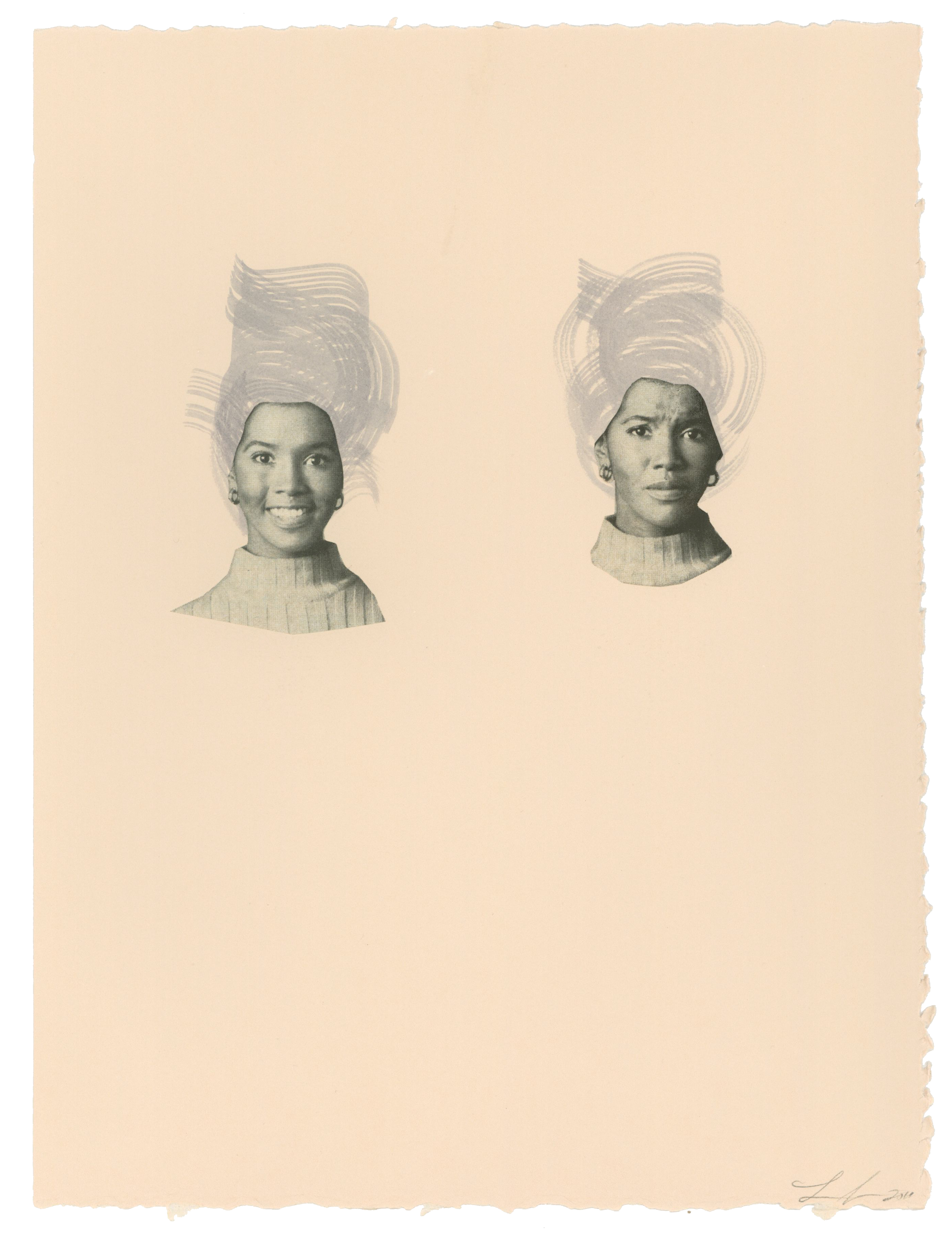 And not attached, 2011. Collage and ink on paper