The Polish-born artist and yarn master extraordinaire, Olek, has returned to her motherland for a pretty impressive technicolor public art project. Over the course of four days, she and a team of crochet-efficient assistants took over a massive locomotive in Lodz, Poland, turning the drab train into a psychedelic street-side attraction.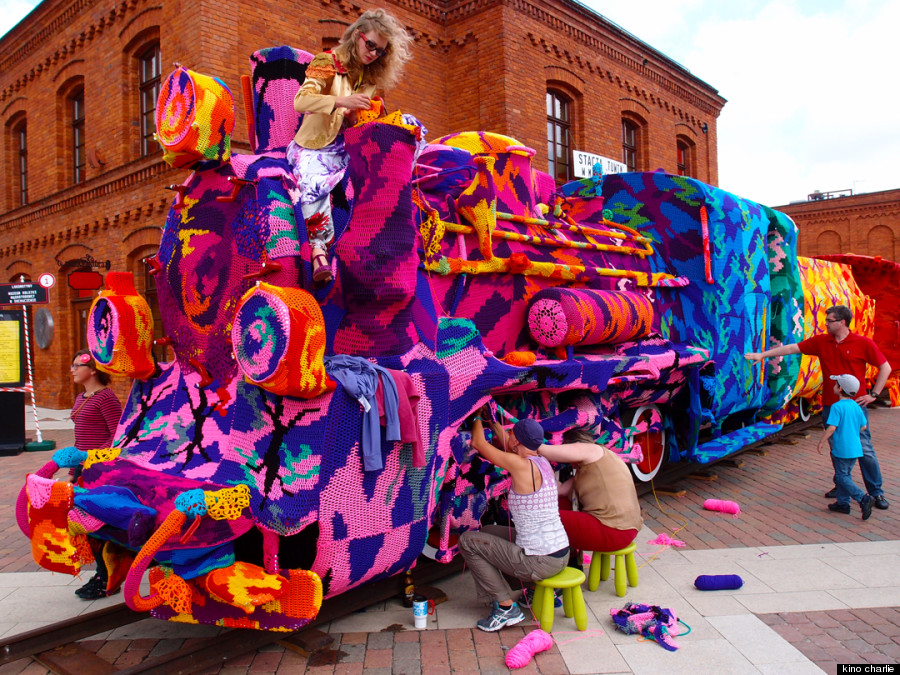 If you like yarn bombing, particularly ugly sweaters and neon colors so bright they burn your eyes, you're going to adore Olek's most recent installation, on view in Lodz until August 19.
"I think I should call this train 'deadly romance.' I love it, but it almost killed me," Olek explained to Hi-Fructose, referring to the crochet marathon she had to endure before the piece was completed. "If the natural progression is to make bigger better pieces, what should I make next? Can someone give me a plane? Or should I go to the moon?"
We would certainly ride on Air Olek. Scroll down for more photos and let us know what you think the artist should encompass next in the comments. For her past works, check out examples here, here, here and here.