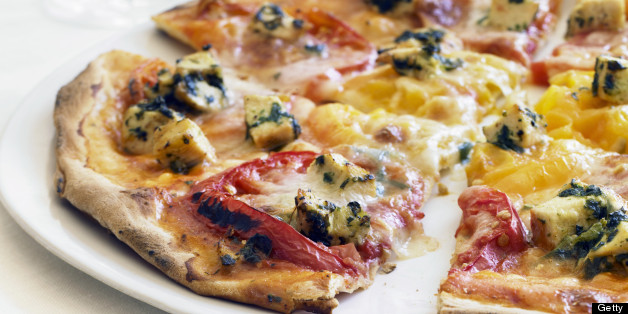 Justice is blind, and justice pizza is blinding.
A sheriff's deputy in California faces jail time after he allegedly pepper sprayed a teen's pizza during a traffic stop last year.
Juan Tavera, a six-year veteran of the Orange County Sheriff's Department, could spend up to a year in jail if convicted of spraying the pizza, which sickened five people who ate it, according to NBC Los Angeles. He was charged with misdemeanor assault and is expected to be arraigned Monday.
Tavera, 30, pulled over the 19-year-old man for a traffic violation on Sept. 8, 2012. The deputy noticed a pizza in the back seat during the stop and allegedly reached in to spray it when the victim wasn't looking, according to the Los Angeles Times. The teen returned home and shared the pie with four friends, all of whom became ill.
The victim became suspicious and reported the incident to the sheriff's department, Gawker reported. The department investigated the case before forwarding it to the Orange County district attorney for review.
Tavera is currently on paid administrative leave.
BEFORE YOU GO