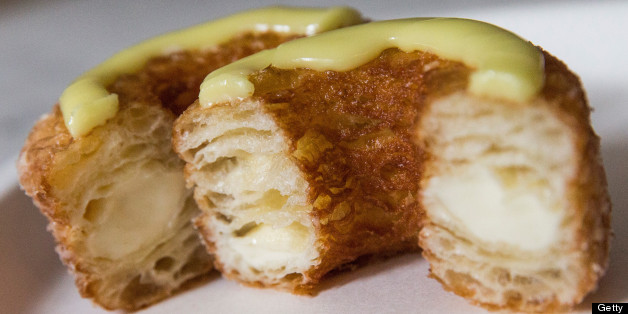 To hear the New York-based national media tell it, the whole of the United States of America has been whipped into an all-out frenzy this summer over the cronut, a croissant-donut thing originally introduced by the Dominique Ansel Bakery in May.
Oh, you need proof of said phenomenon? Just look at the lines, said the media (including us)! What more proof could you need? Here's a cronut line, for reference: But it turns out much more proof is needed! According to a new YouGov poll, the quote-unquote cronut craze is basically a media-generated myth.
In fact, a whopping 68 percent of those surveyed have not even heard of your precious cronut, and 11 percent politely said they were unsure.
Bask in the glory of truth, dear reader: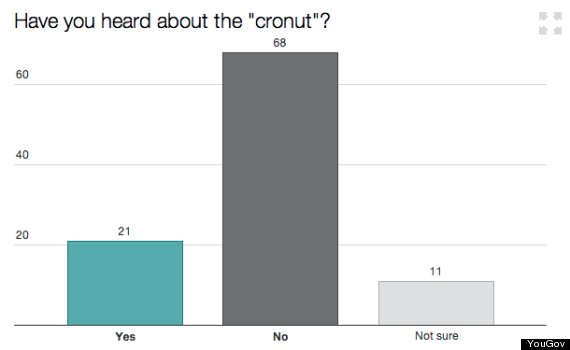 And most people still don't care about cronuts once they're told what they are!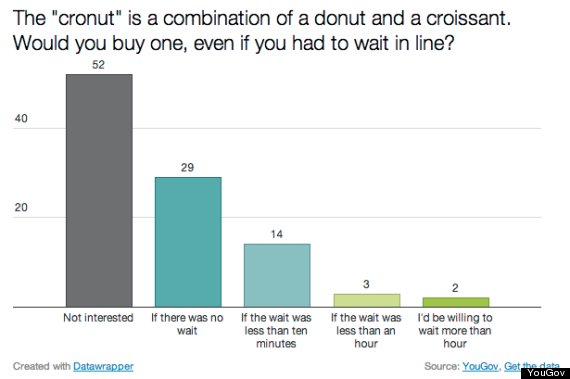 CONCLUSION: THE CRONUT CRAZE IS LIMITED TO A HANDFUL OF OVERLY-INFLUENTIAL PEOPLE. NO MORE TRENDS STORIES WARRANTED.
BEFORE YOU GO
PHOTO GALLERY
Food Mashups