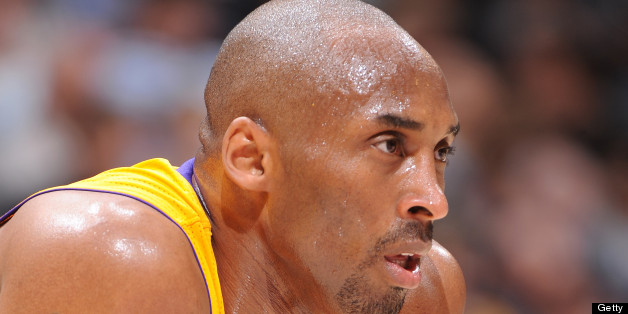 Kobe Bryant might be back on the court sooner than expected.
Speaking to reporters in the Chinese city of Shenzhen, the five-time NBA champion who is recovering from a torn Achilles tendon told reporters that he has "shattered" the routine recovery timetable for the injury.
"That's the thing about this injury is that the surgical procedure was different, how we did it, was different," Bryant said, via Sean Deveney of Sporting News. "Because of that the recovery has been different, the timetable has been different, the normal timetable for recovering from an Achilles, we've shattered that. Three-and-a-half months, I can already walk just fine, I am lifting weight just fine. So we don't know what that timetable is going to be, this is new territory for us all."
Shortly after tearing his Achilles' tendon in a regular-season game against the Golden State Warriors, his trainer announced on the Lakers' official Twitter account that it would take six to nine months for him to recover.
However, reports throughout the summer indicate that Bryant could beat that estimate.
Lakers vice president Jim Buss said in July that he "would bet a lot of money that this guy comes back probably in preseason," per ESPN Los Angeles.
Orthopedic surgeon Dr. Robert Klapper has been very optimistic about Bryant's return.
KOBE at this point is 3 months ahead of schedule! He will shatter the rehab record book for Achilles Surgery Recovery

— Dr. Robert Klapper (@DrRobertKlapper) August 6, 2013
BEFORE YOU GO
PHOTO GALLERY
101 NBA Posterizations