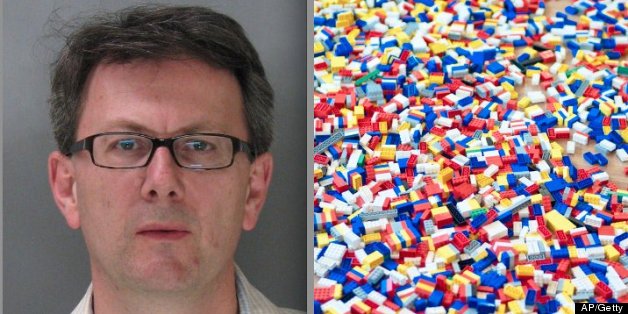 Despite a high-profile job as a tech executive in Silicon Valley, Thomas Langenbach risked it all to steal thousands of dollars worth of Legos from Target stores.
Langenbach was convicted of burglary last Monday after pleading no contest in exchange for prosecutors dropping three other counts against him, according to CBS San Francisco.
The Lego enthusiast, whose job as vice president at SAP Labs' Integration & Certification Center remains uncertain, was able to fool Target stores by sticking his own bar codes on toy boxes over existing ones.
Langenbach's fake bar codes allowed him to get the products at a much cheaper price.
In a 2012 report by Mercury News, investigators discovered a massive cache of Legos at Lagenbach's $2 million home, and eight Ziploc baggies containing dozens of bar code stickers in his car.
At his home, investigators described seeing "many, many sets of Legos that he had built" along with bricks separated by color, type and size.
Despite his sizable income and enough Legos to last a lifetime, Langenbach continued his scam and also took to the internet to sell off his stolen goods. Under the eBay handle "Tomsbrickyard," Langenbach made off with more than $30,000, a report from Wired said. His eBay ratings were 99.9 percent positive.
For his blockhead crime, Langenbach will serve one month in jail, followed by five months of house arrest and three years' probation.

BEFORE YOU GO
PHOTO GALLERY
The Weird News Top 10 (April 8-14)