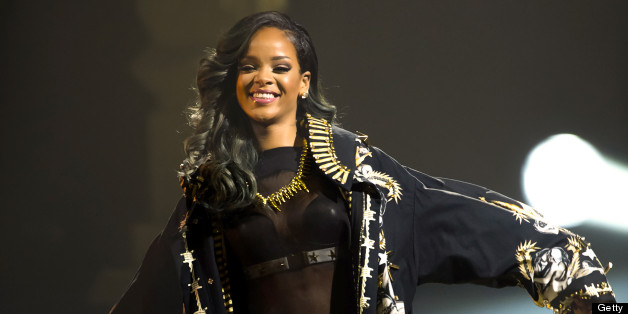 Rihanna is giving Madonna a run for her money. The 25-year-old singer is approaching the 54-year-old industry veteran's record for the most No. 1 songs on Billboard's Dance/Club Play Songs chart.
Rihanna's recent hit "Right Now" topped the dance chart this week, giving Rih her 20th No. 1 song in the category, according to Billboard. Rih beat out Janet Jackson with this total, who was formerly in second place with 19 entries on the chart. With hits including "Pon De Replay," "Only Girl (In the World)," and "We Found Love," Rihanna now holds the number two spot, only falling behind Madonna.
Madonna shouldn't be too worried -- the iconic pop star currently holds the title for most No. 1 songs on the dance chart with 43, more than double Rihanna's take. While Rihanna nabbed her first No. 1 for the category in 2005, Madonna charted her first dance hit in 1983.
In typical Rihanna-style, the singer could be seen wearing highly risque getups celebrating Crop Over festivities in Barbados. There's no indication that she was celebrating her new second-place title, but the accolade certainly couldn't have detracted from the joyous mood.
For more on Rihanna, head over to Billboard.
PHOTO GALLERY
Rihanna Through The Years
BEFORE YOU GO