We love Sarah Jessica Parker, but her latest comment about her 16-year marriage to Matthew Broderick has us a bit confused.
The "Sex and the City" star, 48, opened up to Harper's Bazaar magazine about her relationship with Broderick and how they feel about constantly being in the public eye. Parker admits that she's not a fan of the celebrity world and that her romantic life is nobody's business but her own.
"Matthew and I come from a different time and place," she tells the September issue of Bazaar, continuing, "When we were young people, all we ever wanted was to be good working actors. We didn't think of fame or money because, honestly, money was never part of the dream. It was to work in theater, to be around those people whose work I was in total awe of. I never saw the trappings; nobody talked about being a celebrity."
"So when our marriage came up in conversation, it wouldn't occur to us that we were obligated to respond to allegations or gossip," Parker adds. "You have to be a bit circumspect, but you also have to take up a position, and you have to stick to it."
But what threw us for a loop was when Parker insinuated that it's weird that she loves Broderick.
"There's also the reality of your life," she says. "I love Matthew Broderick. Call me crazy, but I love him. We can only be in the marriage we are. We're very devoted to our family and our lives. I love our life. I love that he's the father of my children, and it's because of him that there's this whole other world that I love."
Wait, why is it crazy to love the man who made Ferris Bueller famous? Hmmm, we don't get it.
See photos of SJP's Harper's Bazaar shoot below: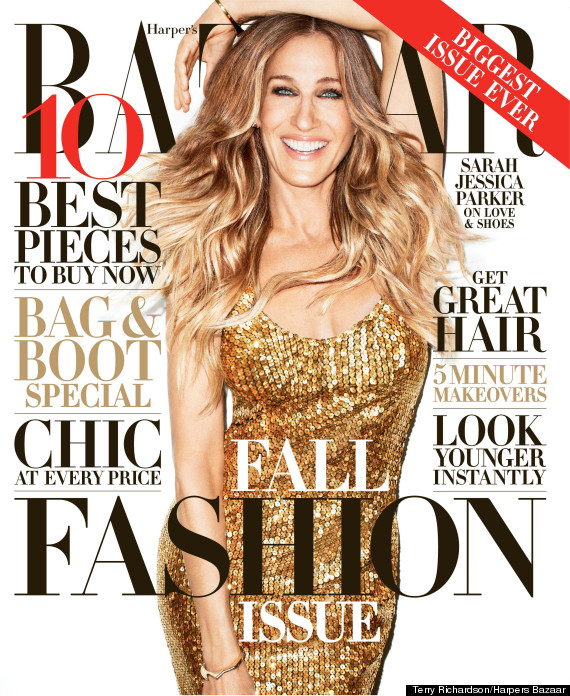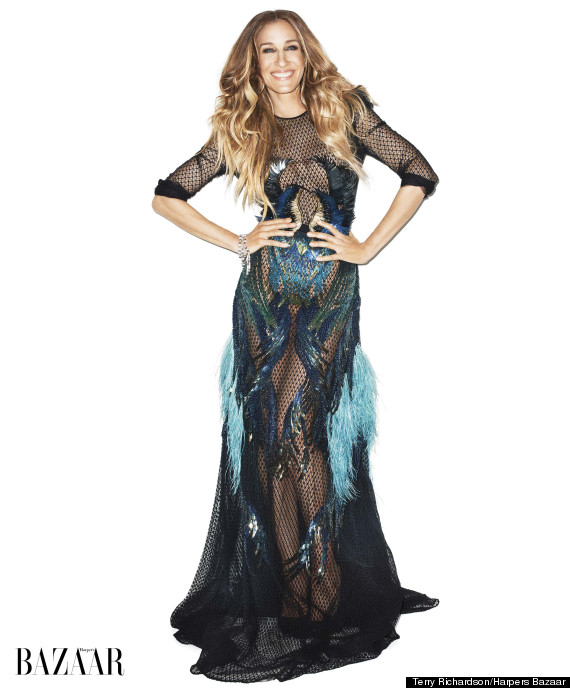 BEFORE YOU GO
PHOTO GALLERY
Celebrity Couples