Cronuts? So over. Chicago has a new gluttonous morsel mashup in town.
Behold the ice cream donut sandwich.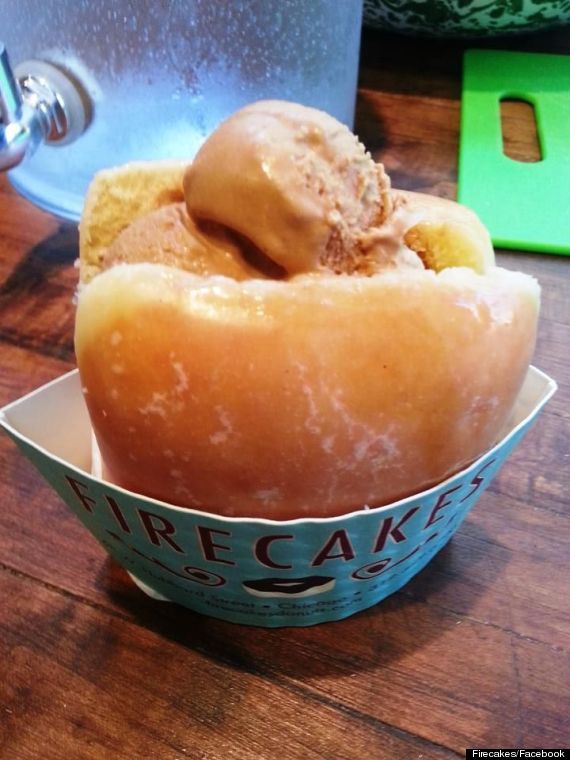 Available at Firecakes Donuts, 68 W. Hubbard St. on Chicago's Near North Side, these delicious sandwiches entail a glazed donut stuffed with either vanilla or espresso ice cream, both flavors homemade.
Firecakes has been serving them up since July 20 and, according to Chicagoist, are now serving them on the daily for just $4 apiece.
Perfect for anyone trying out an all-sandwich diet but unwilling to give up sweets, as Thrillist points out. And if you can't make it during the day, no worries: The shop, the brainchild of Jonathan Fox, is open until midnight the majority of the week excluding Sunday, Monday and Tuesday.
Meanwhile, variations on the ice cream donut sandwich appear to also be catching on in other parts of the country, including in Washington, D.C. and New York, where various bakeries have been serving up the treat for a few years now.
BEFORE YOU GO
PHOTO GALLERY
Food Mashups