Yahoo announced on Wednesday that it's changing its logo... without showing off the actual logo itself.
In an initiative called "30 Days of Change," Yahoo will debut a different version of its famous purple logo across its various websites every day. At the end of the month, the company will settle on an official new look.
"Over the past year, there's been a renewed sense of purpose and progress at Yahoo!, and we want everything we do to reflect this spirit of innovation," Kathy Savitt, Yahoo's chief marketing officer, explained. "While the company is rapidly evolving, our logo — the essence of our brand — should too."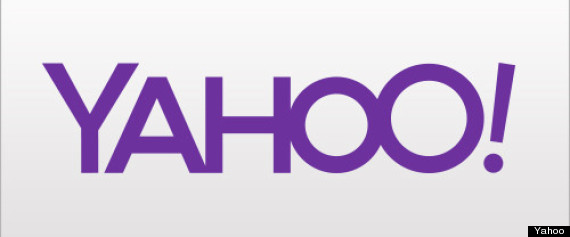 Yahoo's temporary logo for Wednesday, August 7.
Though CEO Marissa Mayer killed off the logo's trademark symbol last year, there's no need to worry about other aspects of it changing. Yahoo promised that the purple hue and the exclamation point are staying.
It shouldn't come as a surprise that Mayer is doing this intense beta testing. As an executive at Google, she once tested 41 different shades of blue for the toolbar on Google pages.
Every day a different logo will be used on Yahoo's homepage until the real new logo is unveiled on Sept. 4.
BEFORE YOU GO
PHOTO GALLERY
Marissa Mayer On Being A Woman In Tech