When Heidi Klum isn't busy posing for NSFW pictures taken by her mom or rocking blue eye shadow on the red carpet, she's doing something many of us enjoy. Eating.
That's right. The supermodel with insured legs isn't afraid to indulge once in a while. Good for her.
And this time ... she's after the cronut. The latest and greatest (maybe) dessert/breakfast/pastry. The lovechild of the beloved donut and savory croissant.
While thousands of people stand in line each week just to get one cronut, Klum got that and more.
She first tweeted early Wednesday a jaw-dropping and mouth-watering photo of her holding the cronut.
But the madness didn't end there.
Early Thursday morning, she was on a private plane. Guess what she was sitting next to? A box of cronuts.
An entire gold box strapped in and ready for takeoff.
Ugh.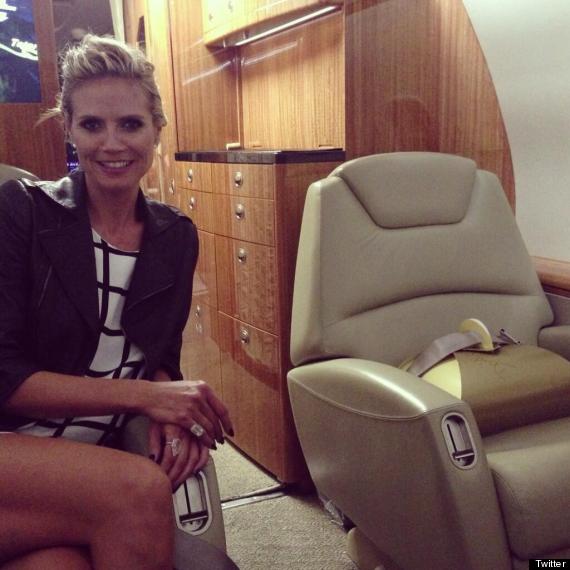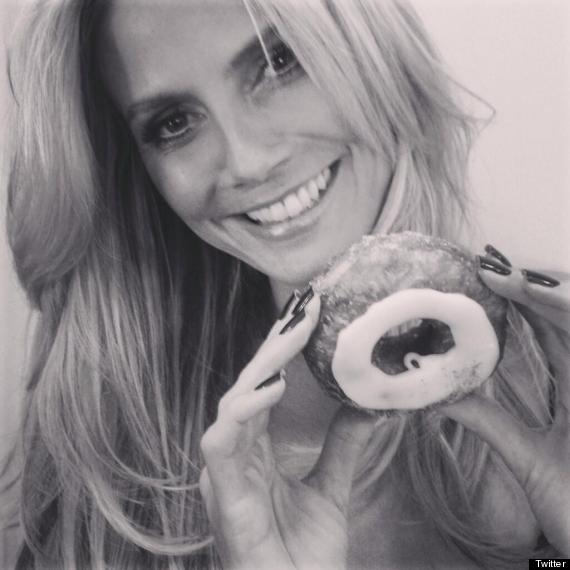 BEFORE YOU GO
PHOTO GALLERY
Bon Appetit!