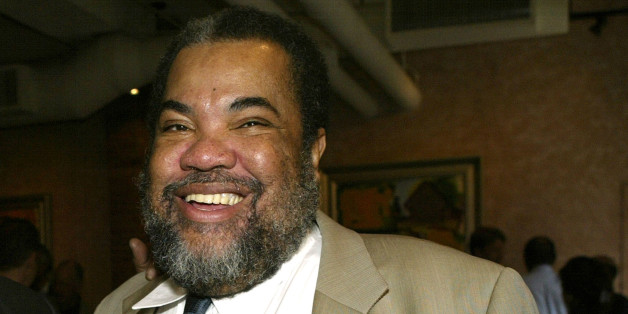 Former New York deputy mayor and prominent Democratic political consultant William "Bill" Lynch Jr. has died from complications related to kidney disease. He was 72.
Lynch managed the historic 1989 mayoral campaign of David Dinkins, New York's first African-American mayor, and served as deputy mayor for intergovernmental affairs under Dinkins.
The Long Island native earned the monicker of the "rumpled genius" for his political savvy during Dinkins' campaign. "'I think he's a genius,'' political consultant Norman Adler told the New York Times in 1989. ''I think people have always underestimated him because people have a tendency to stereotype the people they meet, and he is a very rumpled genius. But I think the way he managed David, and the disparate forces behind him, is nothing short of remarkable.''
Lynch played a key role in organizing Nelson Mandela's visit to New York in 1990.
He also ran New York campaign operations for Bill Clinton in 1992, and was later appointed by Clinton as vice chair to the Democratic National Committee.
Lynch went on to form Bill Lynch Associates, a prominent firm that advised New York Democrats and maintained deep ties with the city's black leaders.
He is survived by his wife, Mary Lynch, his son and daughter, and his grandson.
Several New York politicians expressed their sadness at the news of Lynch's death. "Bill Lynch stood at the center of one of our city's most important moments, the election of David Dinkins as New York City's first African-American Mayor," Mayor Michael Bloomberg said in a statement. "He sought to better our city by bringing people together and served as Deputy Mayor because he wanted to make a difference for New Yorkers. He spent his life passionately pursuing his ideals – civil rights and social justice. Many of the most influential political leaders – here in the city and also on the national level – sought his counsel. He lived a remarkable life, and my thoughts and prayers are with his family."
Many cited Lynch as an inspiration in their own careers. "Bill Lynch was a giant in New York City politics, and – on a personal level – a mentor and a friend to me for the last 25 years," New York City Public Advocate and 2013 mayoral candidate Bill De Blasio said in a statement. De Blasio worked with Lynch as a junior staffer during the Dinkins administration.
"Sometimes we were on the same side, sometimes we were on opposite sides, but he was always on the side of economic and social justice for New Yorkers," De Blasio said. "He inspired two generations of activists and public servants to make a difference in this city."
Lynch was acting as a consultant to John Liu's 2013 mayoral campaign at the time of his death, and all of the campaign's events have been cancelled until further notice, according to the New York Observer.
"Bill Lynch is a true friend and mentor to generations of countless mentors, leaders, trailblazers, organizers and activists," Liu said in a statement. "Words cannot express the deep grief felt throughout New York, including the Team Liu Family of which Uncle Bill is the patriarch. I would not be where nor who I am today without Bill Lynch."
Other political figures took to Twitter to remember Lynch.
Remembering Bill Lynch, my good friend for over 30 years. Brilliant. Funny. Compassionate. A huge loss for New Yorkers across the city.

— Thompson2013 (@BillThompsonNYC) August 9, 2013
Smart, funny, always friendly, Bill Lynch you will be missed. God bless.

— Anthony Weiner (@anthonyweiner) August 9, 2013
Sad for the loss of NYC's Bill Lynch, a passionate, ebullient warrior for progressive candidates and social justice.

— David Axelrod (@davidaxelrod) August 9, 2013