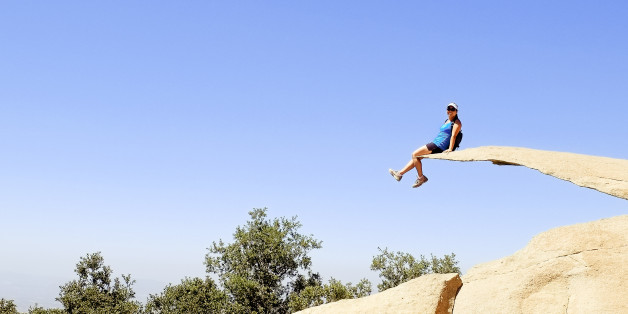 High above all Frito-Lay vending machines, at the summit of a four-mile hike in Poway, California, lies Potato Chip Rock. The #potatochiprock crew posts thousands of Instagram photos featuring their stunts on the summit.
The hashtag's take off made us think of all the crazy rocks we've seen in our travels. So we leave the question to you: Traveled to any crazy rocks this summer? Instagram your best pictures to @huffposttravel with the hashtag #crazyrocks.
And now, some prime #potatochiprock poses:
The "Thinker:"

The "Simba:"

The "Cliffhanger:"

The "Group Jump:"

The "What's Gravity?:"

BEFORE YOU GO
PHOTO GALLERY
10 US Coastal Hikes