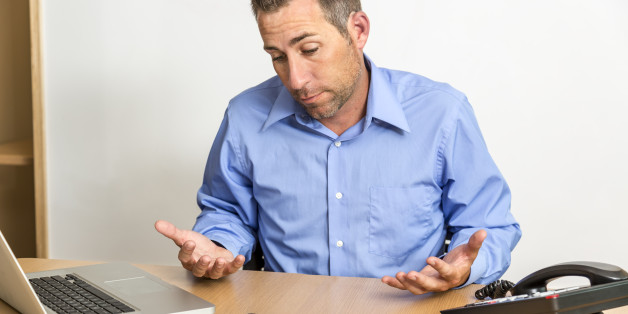 Small business owners' confidence in the U.S. economy is increasing considerably as the country gradually recovers from the Great Recession, according to a new report from the National Small Business Association, a small business advocacy group.
The segment of the economy they aren't so confident about, however? Their own businesses.
The report, which included a survey of 1,100 small business owners, found that optimism about the economy had increased 14 percent since July 2012. But optimism about their own businesses increased by just 4 percent over the same time period, despite the fact that the majority of respondents remain confident overall.
A number of factors could be driving the discrepancy. The current economic environment poses a unique set of challenges for small business owners that medium and large businesses may not be as vulnerable to.
Curbed federal spending has hurt certain types of small businesses, particularly government contractors. An American Express poll indicates that small contractors spent more time and money pursuing fewer government contracts last year, according to The Washington Post. That is likely to increase, now that the sequester is taking effect.
Then, there's the Obamacare effect. Under the new health care law, small businesses with 50 or more employees will be required to provide health insurance to their workers. A recent survey from the U.S. Chamber of Commerce suggests that half of small businesses plan to cut hours as a result. That poll, however, was roundly criticized as misleading by The Washington Post's Glenn Kessler who pointed out several discrepancies in its methodology.
High tax burdens also weigh heavy on small businesses in an economy with sluggish growth. A study from two small business trade associations indicates that the effective tax rates for certain types of small businesses, specifically partnerships and S corporations, are about twice as high as the effective tax rate paid by large corporations.
The uncertainty resulting from these considerations could be contributing to small business owners' cautious outlook. Small business job growth has been modest, even declining, depending on which measure you look at. Last month, small businesses added 82,000 jobs, according to an ADP survey, but the NSBA survey paints a bleaker picture. Twenty-six percent of respondents indicated they cut jobs over the past 12 months, compared to 18 percent who indicated they added jobs.
Hat Tip: Businessweek.
BEFORE YOU GO
PHOTO GALLERY
What Sequestration Would Cut