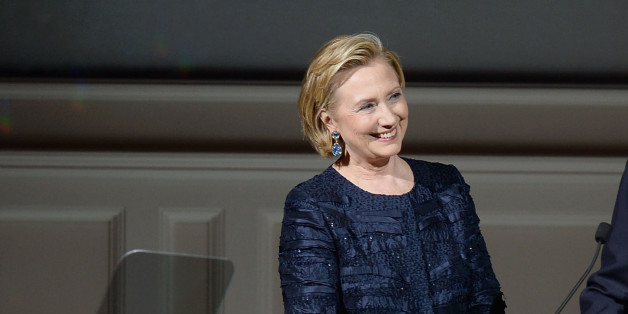 Former Secretary of State Hillary Clinton is planning to host a fundraiser for Virginia gubernatorial candidate Terry McAuliffe (D), CNN and Politico report.
The fundraiser is scheduled to take place on Sept. 30, and will be Clinton's first political event since stepping down as Secretary of State earlier this year.
Former President Bill Clinton has already worked to raise money for McAuliffe in his race against Virginia Attorney General Ken Cuccinelli (R). McAuliffe was chairman of Bill Clinton's 1996 campaign for re-election, and was co-chairman of Hillary Clinton's 2008 campaign for the Democratic presidential nomination.
McAuliffe recently came under fire when GreenTech, the electric car company he headed until last fall, came under federal scrutiny over how they used a foreign investor visa program. A federal inquiry is also being made into Gulf Coast Funds Management, a sister company led by Hillary Clinton's brother.
The Washington Post reported earlier that many who are hoping for a Clinton presidential run are watching McAuliffe's campaign:
Many Democrats see Mc­Auliffe's gubernatorial campaign as the ground floor of a would-be Hillary Rodham Clinton presidential run — with his Virginia operation serving as a farm team in a critical swing state and donors believing they can curry favor with her by helping Mc­Auliffe.

But those taking this approach are doing so without Hillary Clinton's direct blessing, and people close to her are trying to quash the notion, believing she could be damaged if her political strength is measured by the McAuliffe campaign.
BEFORE YOU GO
PHOTO GALLERY
Hillary And Bill Through The Years