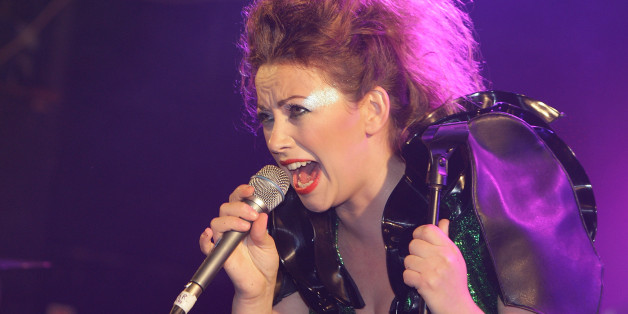 It's safe to say Charlotte Church won't be on "The X Factor" anytime soon.
The now-27-year-old singer-songwriter, who rose to fame as a pre-teen classical singer in the late '90s, took to Twitter to share her thoughts on the popular singing competition TV series and didn't mince words.
I got asked to do the X factor job. I'd rather poke my eyes out with sticks than be a part of the machine that kills music.

— Charlotte Church (@charlottechurch) August 8, 2013
When asked if she considered an "X Factor" gig, Church said she took a meeting to ask about her level of involvement in the creative process and claims it was cordial. "They basically said none unless it was inline with what was required. I wanted to see just how hard [of a] line it was. I found my answer and politely declined," she tweeted.
The singer said she'd consider being a reality show judge if the series wasn't built on "commercial viability and bulls*** emotional reality stories, which make people vote and make all of the rich men more money."
If the reality show was "actually about music talent, creativity and songwriting," Church told Wales she'd like to be apart of. "But as that doesn't seem to be available, nobody wants to seem to make that sort of show, then no."
However, The Daily Mirror reports "X Factor" producers deemed Church "boring" and were not interested in signing her as a judge.
"The X Factor" returns to the US on Wednesday, Sept. 11 at 8 p.m. ET on Fox.
PHOTO GALLERY
The X Factor