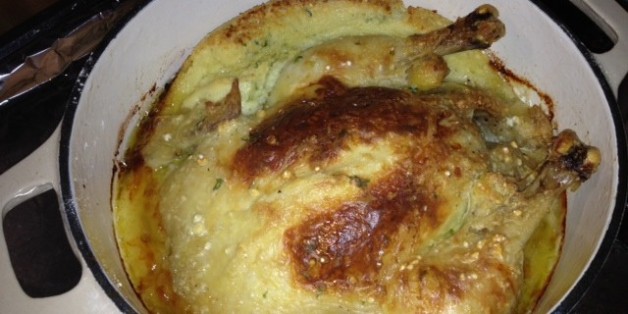 Regardless of how often we cook chicken, it remains to be one of the hardest things to make right. Whether you're roasting, frying or poaching, there are so many ways for this dish to go oh so wrong. That's why even if you cook chicken regularly, it doesn't mean you've mastered it yet. But don't worry: it's not you, it's the chicken. This bird is just tricky like that.
If all this chicken mediocrity is making you question why you're even in the kitchen, let us put an end to your self doubt straight away. Even though your chicken dish may never look like it does in the recipe photo, we'd like to reassure you that your chicken isn't even close to as bad as it can get. There are chicken fails out there that are so ugly we wished we'd never seen them. Serious.
In order to restore your faith in homemade meals, we're sharing the worst of the worst chicken dishes that can be found online with you. After a glimpse of these, you'll soon realize how good your homemade chicken really is.
Want to read more from HuffPost Taste? Follow us on Twitter, Facebook, Pinterest and Tumblr.
PHOTO GALLERY
Chicken At Its Worst