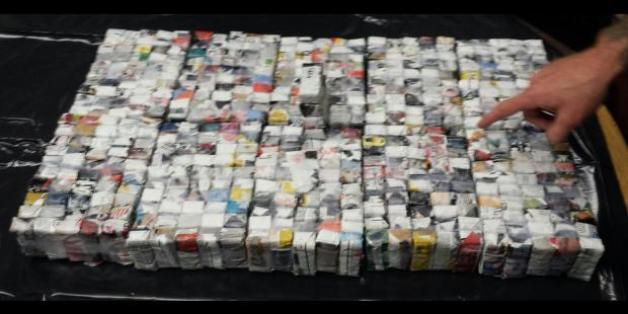 By Nigel Chiwaya
INWOOD — Police officers seized more than $750,000 of heroin during an arrest in Inwood, the NYPD said.
The haul was made at 8:20 p.m. Saturday when patrolling NYPD officers saw a man throwing a large brown duffel bag into the trunk of a Nissan Altima that was double parked near 207th Street and Sherman Ave, according to cops.
As the plain-clothed officers approached the vehicle, the man yelled at the driver before running away.
The officers requested backup and searched the trunk, the officers found the heroin inside the bag, police said.
Cops said the narcotics, contained in approximately 25,000 glassine containers, weighed over 20 pounds. The driver,  Joancis Delacruz-Arias, 26, of Yonkers, was charged with criminal possession of a controlled substance.
The suspect that fled the scene has not been identified and an investigation is ongoing.
BEFORE YOU GO
PHOTO GALLERY
Drugs Hidden In The Darndest Places