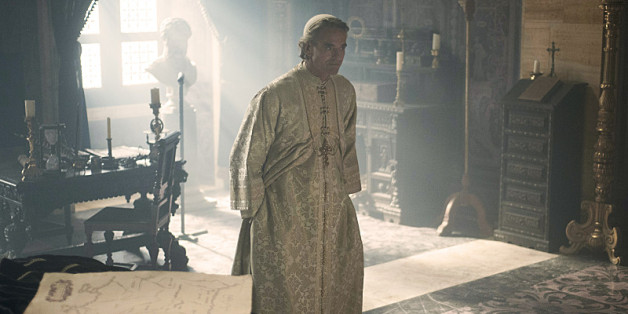 "The Borgias" will live on ... as an e-book titled "The Borgia Apocalypse."
"The Borgias" creator Neil Jordan penned the e-book based on his original script for a special two-hour series finale that Showtime ultimately passed on. "We're thrilled that the series' loyal fans will have the opportunity to read Neil's final farewell to one of history's most infamous families," Showtime said in a release.
Look for "The Borgia Apocalypse" on e-retailers the week of August 12.
Since Showtime announced "The Borgias" would come to an end, fans have been rallying to save the period drama starring Jeremy Irons. Fan groups attempted to reverse Showtime's cancellation decision a variety of ways, from flying a plane over the Beverly Hilton Hotel while Showtime held its 2013 Television Critics Association panel to delivering sardines to the network's office.
"We looked hard at doing a two-hour finale," Showtime's David Nevins said at TCA. "The economics of it just didn't make sense so we didn't move forward. I think it got to a good stopping place at the end of Season 3."
PHOTO GALLERY
TCA Quotables, Out Of Context