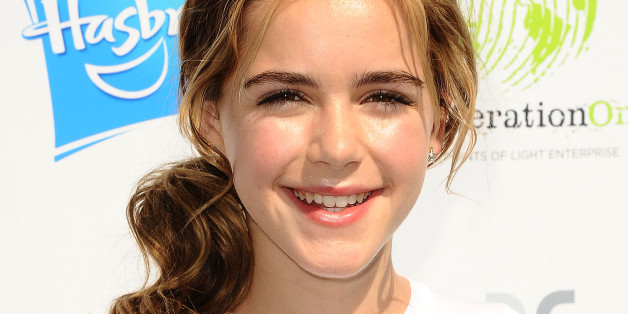 Sally Draper is all grown up! HuffPost TV has confirmed that Kiernan Shipka and Mason Dye have been cast in Lifetime's TV movie adaptation of "Flowers in the Attic" alongside Heather Graham and Ellen Burstyn. The news was first reported by Deadline.
"Mad Men's" Shipka has been cast as Cathy Dollanganger, the protagonist of V.C. Andrews' 1979 novel, while Dye will play her older brother Chris. Graham will star as their troubled mother, Corinne, with Burstyn playing Corinne's duplicitous mother, Olivia. In the novel, after being abandoned at their grandparents' house by their mother following their father's death, Cathy, Chris and their two younger siblings are kept locked in an attic by their fanatical grandmother. Their imprisonment is the result of a dark family secret that soon begins to manifest itself in the younger generation.
The new film is being written by "Up All Night's" Kayla Alpert and directed by Deborah Chow.
While the book has sold millions of copies worldwide, it has generated its share of controversy for themes of incest. The novel was previously adapted into a movie in 1987, starring Victoria Tennant as Corinne, Louise Fletcher as Olivia and Kristy Swanson and Jeb Stuart Adams as Cathy and Chris.
Do you think Shipka will make a good Cathy? Weigh in below!
PHOTO GALLERY
BEFORE YOU GO
"Mad Men" Season 6 and 7
PHOTO GALLERY
"Mad Men" Season 6 and 7