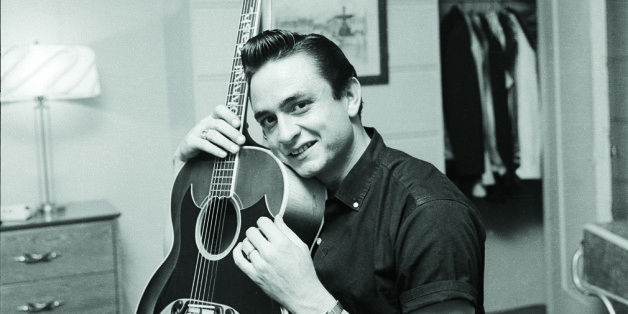 Next month marks the 10th anniversary of Johnny Cash's death. The new book LIFE Unseen: Johnny Cash is coming out in honor of the legendary musician.
This book is the launch of a joint collaboration between LIFE and Sony Music Entertainment. They will release an illustrated biography as well as a CD (in this case, "LIFE Unheard: Johnny Cash").
The book features many rare and never-before seen photos of Cash. In the press release, Cash's eldest daughter, Rosanne Cash, states, "I'd seen a lot of these photographs, but the ones I hadn't seen before were really moving to me. They weren't just kind of stock Johnny Cash pictures, but showed some side of him, some depth, that hadn't really been captured before. And of course I really liked some ironic things, fun things, like him in those black-and-white loafers, and he's holding his Gibson, his Johnny Cash Gibson, and he's in the pale blue socks."
Here's a peek at some of the photos.
PHOTO GALLERY
Rare Johnny Cash Photos