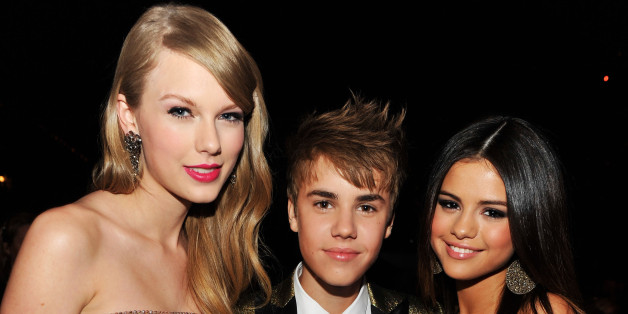 Taylor Swift hasn't been a fan of Justin Bieber for some time now, but her distaste for the pop star is reportedly coming between Swift and her BFF, Selena Gomez.
"Taylor hates [Bieber]. She thinks Selena makes a mistake every time she reconciles with him. Bieber has really come between the girls," a source revealed to Us Weekly.
Bieber and Gomez have had an on-again, off again relationship for months, and Swift has reportedly made it no secret that she thinks Gomez is way out of Bieber's league.
Meanwhile, sources told HollywoodLife that the last time the couple broke up, Swift was so worried that Gomez would cave and rekindle her relationship with Bieber that she called her up to 10 times a day, and set her up with other friends to keep her busy while she was away on tour.
In recent weeks, there were rumors that Swift was a no-show at Gomez's 21st birthday party because Bieber was on the invite list.
Still, even if Swift chose not to attend the party, we have to admit that she and Gomez looked like total BFFs when she tweeted a photo of the two of them on Gomez's actual birthday and wrote "the closest thing I've ever had to a sister."
A rep for Swift denied that there's any rift between the singer and Gomez, telling Us Weekly the two are "great friends who talk almost daily."
Yeah, it doesn't sound like there's any feud going on here, but we're still pretty sure that Swift doesn't want to be in the same room as Bieber if she doesn't have to be.
BEFORE YOU GO
PHOTO GALLERY
Celebrity Feuds