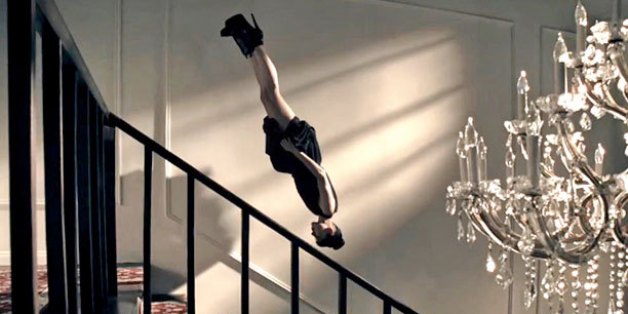 This house in New Orleans seems to be quite spooky.
As the new teaser for American Horror Story: Coven shows, the new season/miniseries looks to be just as fear-inducing as the last two. We've already seen "Detention" and "Pins and Needles," and now fans can salivate over "Staircase," featuring a young lady floating over some stairs.
What does it all mean? Well, we'll have to wait until Oct. 9 to find out. Jessica Lange, Evan Peters, Lily Rabe, Taissa Farmiga, and Sarah Paulson are all returning while Gabourey Sidibe, Angela Bassett and Kathy Bates join the cast for the New Orleans-set anthology series.