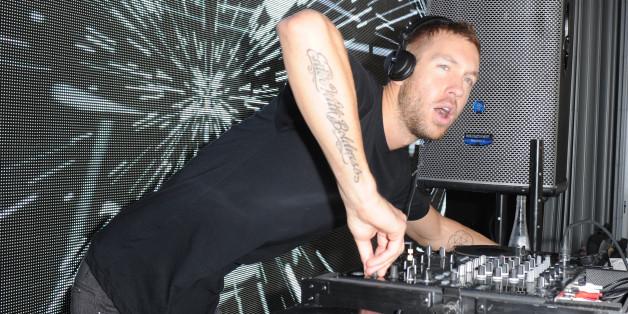 Calvin Harris spent the past year spinning his way to becoming the highest-paid DJ in the world, according to Forbes' latest rankings. The other spots in the top 12 belong to the likes of Deadmau5, Skrillex, David Guetta and -- yes -- "Jersey Shore" alum Pauly D.
Anyone who thought DJing wasn't a lucrative art form should reconsider, as Harris tops the list with a $46 million salary -- placing his earnings ahead of those of Jay Z, Katy Perry and Beyonce (data for the latter artists is from Forbes' 2012 list; they may have grossed more this year). The 29-year-old spinmeister and producer has released three of his own albums, one of which debuted during the qualifying period for this Forbes roundup, and has recently worked with Rihanna, Ne-Yo and Florence Welch. Harris didn't earn a spot on 2012's highest-paid list, but he now dethrones previous champ Tiesto, whose $22 million intake last year rose to $32 million this year.
Harris also notched eight Top 10 hits in the U.K. off the album, a record. Tracks like "I Need Your Love" (featuring Ellie Goulding), "We Found Love" (with Rihanna) and "Let's Go" (featuring Ne-Yo) have become mainstays on dancefloors around the world.
Forbes factors in business dealings and collaborative work for these DJs, many of whom serve as producers and songwriters for other artists. Afrojack, for example, has spearheaded singles for Pitbull and will.i.am, while Diplo has worked with M.I.A., Chris Brown and Beyonce.
The top 12 actually contains 13 names, as Diplo and Pauly D tied for the last-place spot at $13 million each. Head to Forbes for the full rankings and more info about these EDM maestros.
PHOTO GALLERY
Celebrity News & Photos
BEFORE YOU GO