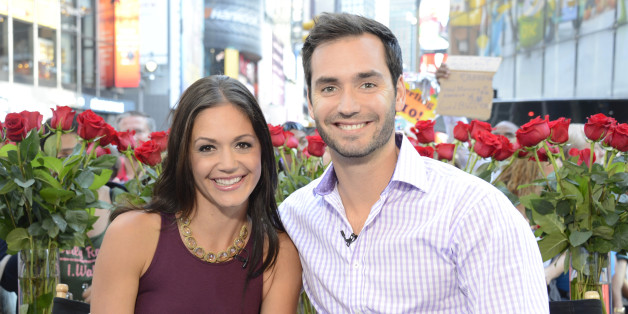 A few days ago, Chris Siegfried, this year's "Bachelorette" winner, tweeted and instagrammed that he is publishing a book of his poetry (it appears that there will ALSO be poetry by the Bachelorette herself, Desiree Hartsock). The book is called Diamonds + Hearts: A Poetic Memoir.
I am publishing my poetry! With the support of my fam & Des, I have decided to make this dream a reality! #StayTuned pic.twitter.com/C3j63G3s1w

— chris siegfried (@ChrisRSiegfried) August 13, 2013
While we're, you know, happy for him, we guess, we're not all that impressed with his work. Stanzas like "I step out of that limo,/ You...standing there beautiful in that dress./I lost my breath for that moment, /Then thought, getting down on one knee would be best" sound more like a cheesy, bad pop song than true poetry. But hey, YOU be the judge.
Here are some examples of his work that he posted on his personal Instagram account:
We're not sure who's publishing this (it might be self-published for all we know), but Siegfield notes in his tweet to "stay tuned" for more information.
If you want to read some more poetry by Siegfield, here is a poem he cowrote with Desiree on one of their "Bachelorette" dates.
Is nothing sacred any more? (Feel free to call us "old curmudgeons" in the comments).