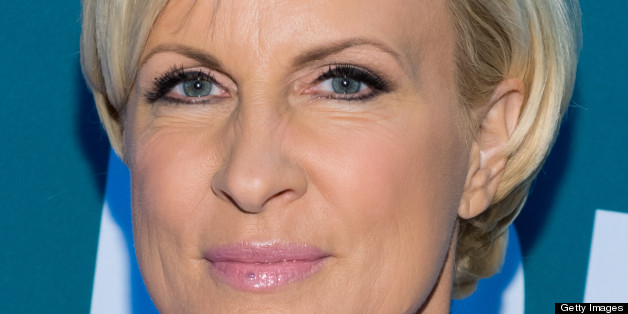 Mika Brzezinski shared her weight in a tweet on Wednesday.
The "Morning Joe" co-host -- who has long struggled with an eating disorder -- wrote:
@HuffingtonPost @morningmika: One year ago today I was 118 and felt fat. I feel good about this actually ..#obsessed pic.twitter.com/fHx2mhM0BW

-- morningmika (@morningmika) August 15, 2013
Brzezinski opened up about her issues with food and her body earlier this year in her book "Obsessed." She said that she spent decades overeating and overexercising in secret, until a heart-to-heart conversation with her friend Diane Smith in 2011.
Brzezinski wrote in a blog post that after that, "My goal was a healthy 135-pound woman who ate a reasonable meal when she was hungry, instead of someone who freaked out when the scale tipped 120 pounds, fought against the urge to eat at every turn, and often felt drained by all that effort."
BEFORE YOU GO
PHOTO GALLERY
Faces of NBC News