With only seconds to spare, a resourceful Chinese cop figured out how to rescue a suicidal woman dangling precariously from a ledge.
Authorities were called to the heart-pounding scene in Sanlitun in Beijing on Wednesday after a woman climbed to the top of a billboard and appeared to be prepared to jump, according to ZUMA Press, an independent photo agency that released the dramatic images.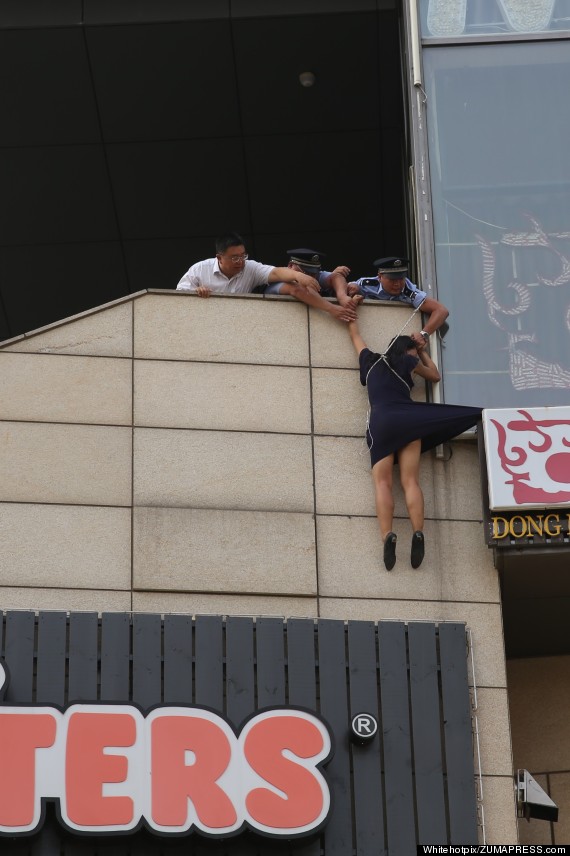 To help bring the woman to safety, the unidentified policeman handcuffed himself to her and used a rope to pull her up. Cops didn't reveal any details as to what led the woman to nearly take her life.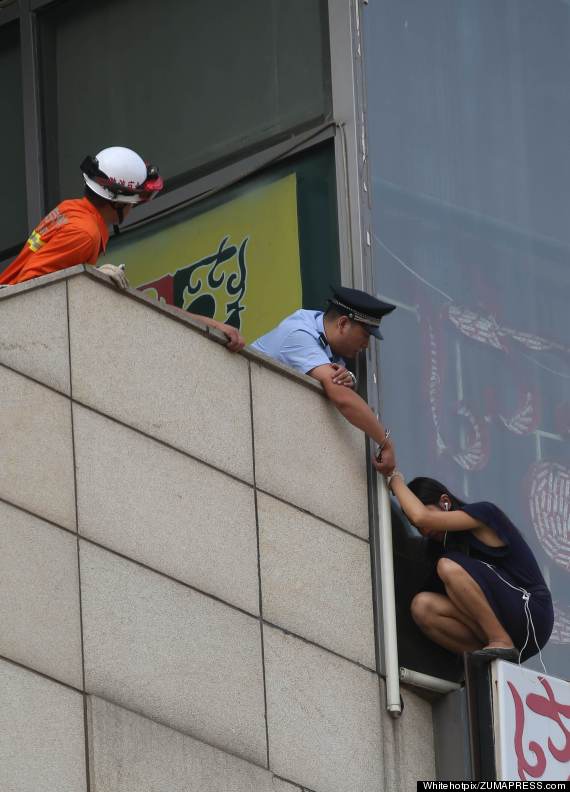 Oftentimes, the only tools cops have to rescue a suicidal person are their handcuffs.
In July 2011, a man who was distraught over a breakup climbed to the 13th floor of a building in Los Angeles where he planned on jumping, the LA Times reported.
After police dashed to the scene, they handcuffed the 30-something man to a railing and pulled him up by his clothes even as he bit the officer who was helping to save his life.

BEFORE YOU GO