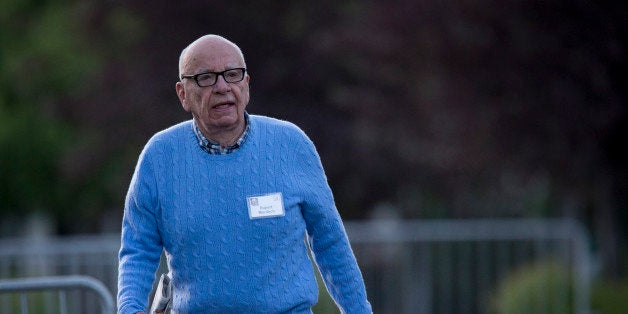 Rupert Murdoch's News UK is being investigated in Britain as a "corporate suspect," the Independent newspaper reported on Friday.
News UK was formerly known as News International, the News Corp subsidiary responsible for engulfing Murdoch and his family in the phone hacking scandal. Since the peak of the crisis in 2011, Murdoch has been forced to split his company in two, shutter a newspaper, and turn many of his employees over to the police. In addition, some of his top former lieutenants are on trial.
However, the company was not previously known to have been under investigation as an entire corporate entity. The Independent wrote that Scotland Yard has been looking into the matter for over a year:
The development has caused pandemonium at the upper echelons of the Murdoch media empire. Shortly afterwards, executives in America ordered that the company dramatically scale back its co-operation with the Metropolitan Police.

A News Corp analysis of the effects of a corporate charge, produced in New York, said the consequences could "kill the corporation and 46,000 jobs would be in jeopardy."

...The Independent can reveal that Scotland Yard warned News Corp that its UK subsidiary, which publishes The Sun and used to publish the now-defunct News of the World, was under formal investigation on 18 May last year. A month later, Rupert Murdoch announced he was splitting the global empire he spent six decades building up into one of the most powerful companies in the world.
The detail that American officials advised News UK to curb its ties to Scotland Yard could serve to shed additional light on Murdoch's secretly recorded assurance to his staffers that his company was no longer providing police with so much information.
Read the full Independent piece here.
BEFORE YOU GO
PHOTO GALLERY
Celebrity Victims Of Phone Hacking