"Who Wore It Better" is the art world's answer to Joan Rivers. The clever blog pulls together artwork dopplegangers, juxtaposing contemporary and classic masterpieces that -- like starlets walking the red carpet in awkwardly similar gowns -- are so similar you can't help but do a double-take.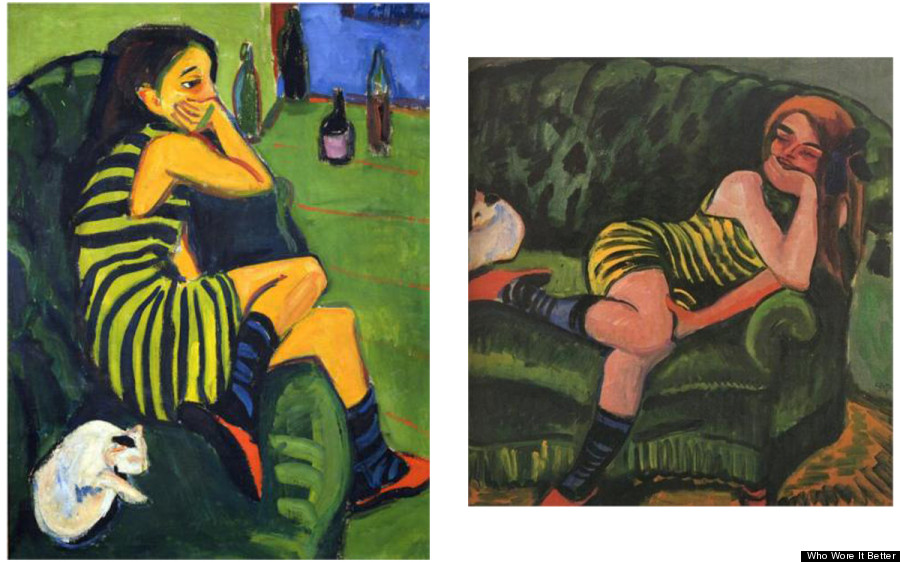 Ernst Ludwig Kirchner 'Female Artist' :: Max Pechstein 'Girl on Green Sofa with a Cat'
The collection of works range from recognizable paintings by Vincent van Gogh to obscure digital renderings by the South Korean art collective Shinseungback Kimyonghun. Packed with nods to art history buffs and an endless stream of tasty visual feasts, the site poses an entertaining game for any expert or art newbie: which strikingly similar artworks pulled off the look?
"Our interest in the project was a response to the relationship between art and capitalism, more specifically the art market... [and] why individual artists would prefer to consider themselves unique, original creators," the group behind "Who Wore It Better" stated in an email to The Huffington Post. "We think that in removing the ego from art production -- collaborating in groups being a method for doing so -- the quality or intentions of the art change in a way that is far more dynamic and furthers critical dialogue."
So maybe the blog is more an anti-Walter Benjamin mixed with Joan Rivers. Scroll through some of the nearly-identical pairs (some intentionally so, we admit) below and feel free to break out your inner art critic in the comments.

Joe Simon & Jack Kirby 'Panel From Girls' Romances #78' :: Roy Lichtenstein 'In the Car'

Marina Abramovic Image from Kickstarter Campaign :: Nao Bustamante 'Silver and Gold'

Félix González-Torres 'Untitled (Perfect Lovers)' :: Dieter Kiessling 'Two Clocks'

Anna di Prospero 'Latina' :: Andrew Wyeth 'Christina's World'

Jean-François Millet 'Two Men Turning Over the Soil' :: Vincent van Gogh 'Two Peasants Digging'

Jeff Koons 'Balloon Dog' :: Paul McCarthy 'Balloon Dog'

Salvador Dali 'The Visage of War' :: Francesco Clemente 'Untitled'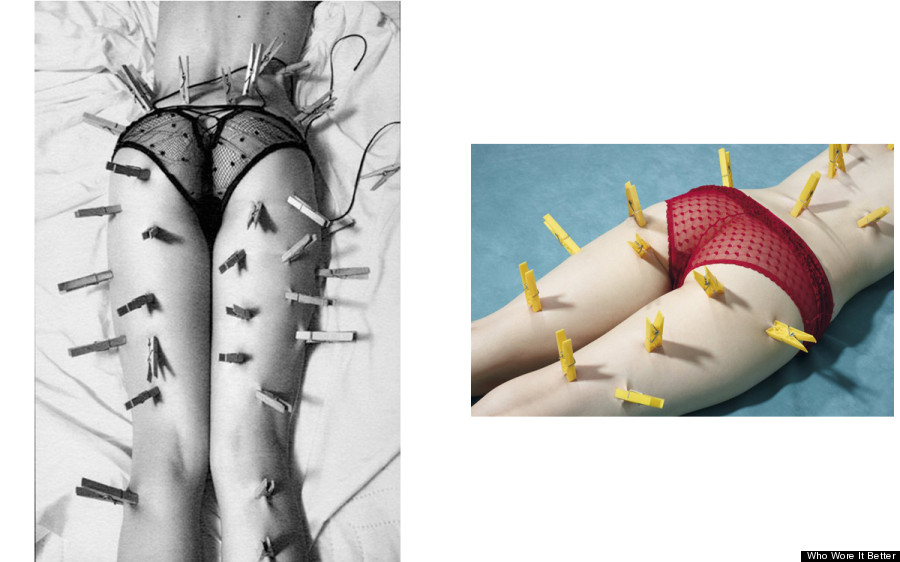 Mario Sorrenti 'Raquel Zimmermann for Self Service' :: Maurizio Cattelan and Pierpaolo Ferrari 'for Toilet Paper'

Ai Wei Wei 'Surveillance Camera' :: Bob Clyatt Raku 'Security Camera'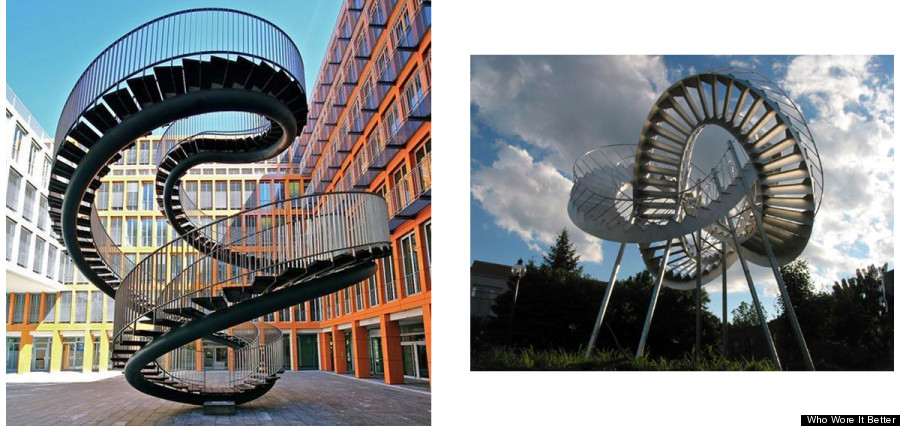 Olafur Eliasson 'Umschreibung' :: Michel de Broin 'Revolutions'

Yayoi Kusama 'Tender Are the Stairs to Heaven' :: Ivan Navarro 'Impenetrable Shout'