As backlash against Russia's anti-gay legislation mounts, an official in the Saratov region pointed out another instance of so-called "gay propaganda."
According to local reports, Alexander Lelikov is calling for the removal of a gay history book from Russian bookstores. The Saratov lawyer, who serves on a family-oriented council, spotted the LGBT history book in a bookshop in the city and apparently did not like how close it was placed to children's books.
Labeling the book "gay propaganda," Lelikov is demanding that the publication be removed from stores. He's also calling on law enforcement to penalize the stores that feature the non-fiction text.
The Russian-language book Lelikov is taking issue with -- GAYS. They Changed The World by Viktoriya Degtyareva -- pays tribute to prominent LGBT icons from Elton John to Oscar Wilde.
(Story continues below)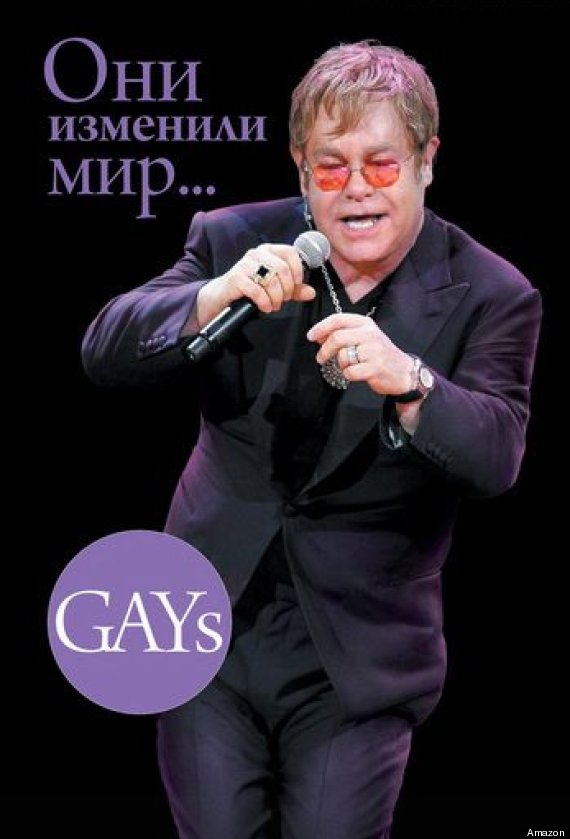 As Gay Star News notes, Russian lawmaker and State Duma deputy Olga Batalina has supported bookstore raids and seizure of gay literature in the region. So it's highly likely that Lelikov will get his wish.
While Russia is notorious for its hostility toward the gay community, the country sparked a major outcry this year when Russia's parliament passed anti-gay propaganda legislation in June. Authorities confirmed earlier this week that the controversial law will be upheld during the 2014 Winter Olympics in Sochi, so athletes and spectators will be held accountable.
BEFORE YOU GO
PHOTO GALLERY
25 LGBT-Friendly Products & Companies Targeted By Boycotters