 This apartment share posted on Craigslist sounds like the perfect living situation, that is if you're a non-heroin user looking to share a home that isn't haunted and hasn't been the site of very many animal sacrifices. And unless you're Mila Kunis.
Via Craigslist (and containing some spicy language):
Hi there! Are you looking for a room to rent in a nice, quiet home in a quiet area of town? Perhaps you are a college student looking for some off campus housing. Or (preferably), you're an exchange student who speaks about 15 words of English and spends 14 hours a day at the library. Well if so, then do I have the rental for you!

I currently live in a 2 bedroom, 1 bathroom standalone single family home by myself. The house is very nice, and comes ghost and demon free. There have been 0 murders and little to no animal sacrifices in the backyard. Rent is $500 a month and that includes all utilities. The house also has a washer and dryer, but does not include a Sarlacc pit (sorry!).

I work a lot and am not home that often. When I am home, I'm a relatively quiet person. I promise not to take pictures of you while you sleep and sell them on the internet (unless you're Mila Kunis, in which case I will be installing 24/7 spy cams in your room).

Things I like:
Anime
Video Games
The occasional beer
Not doing heroin

Things you should like:
A clean house
Not doing heroin

Your room has a total of three (3) windows, all of which let in sunlight. If you are a vampire I do not suggest applying for this room unless you are a daywalker. I also would prefer if you were not a werewolf as I think that the damages to the house would eat into the security deposit rather quickly.

Pictures of your room are attached. See that shit? You've got a CLOSET, some bangin' ass windows and your very own DOOR! That thing's even got a lock with a key. How modern!

Please apply if you sound interested, and if you don't do heroin.

Thank you!

P.S. - No heroin

....this message sent while not using heroin.
Lancaster, where you'd be living, is in Pennsylvania Dutch Country, about an hour and a half from Philadelphia and a little over two hours from Washington, D.C. The area's known for its large Amish population, farm tours and pretzel factories (some with names that inspire mirth, if you have a juvenile sense of humor, like we do).
And if your new home not being haunted is a downside to what is otherwise a good living situation -- assuming you're not Mila Kunis -- what with the low incidence of animal sacrifice and surfeit of windows, you can even get a taste of what you're missing by going on a ghost tour.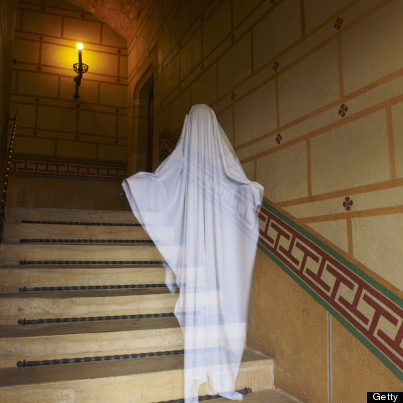 Update, Aug. 19, 1:56 p.m.: Daniel, who posted the hilarious Craigslist ad, told us by email about the not-so-hilarious circumstances that led to this posting:
I had a friend of mine who was staying with me who I was subletting a room to. I knew he was a recovering heroin addict and had been clean for a while. One day I woke up and found my XBox 360 gone along with my roommate. I instantly knew what had happened so I bought a bunch of security system stuff from Home Depot, and I changed my locks, thinking it would help the situation. I posted the ad on Craigslist right after that happened.

Two days later I came home from work to find my $1,500 TV missing. I moved all of my stuff out of my home and into my parents' house, afraid that all of my stuff would get taken little by little. My roommate contacted me a few days later, apologetic and letting me know he wanted to pay me back for it. Two days later he went to rehab and I haven't heard from him since.
Daniel says that after putting up the Craigslist ad, he heard from the former roommate that "his other junkie friends knew about my location," and that he's since decided to move to a new home.
"It's a shame," he told HuffPost, "because I really love the place."

BEFORE YOU GO
PHOTO GALLERY
UFO Encounters
PHOTO GALLERY
Amazing Celebrity Homes