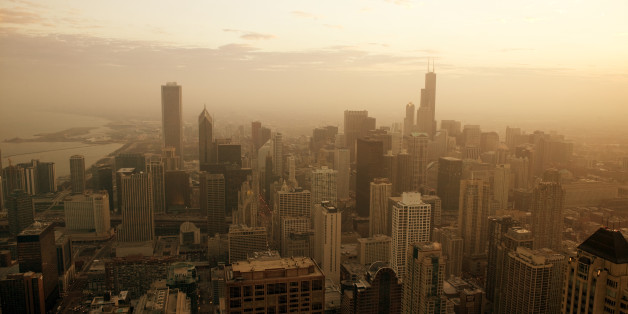 The Illinois Environmental Protection Agency has issued an air quality alert for the Chicago area, effective through Tuesday.
Tuesday will be an Ozone Action Day for the entire Chicago area including DuPage, Kane, Kendall, Grundy, Lake, McHenry and Will counties, according to ABC Chicago. The alert is in effect until midnight.
Air conditions Tuesday could be unhealthy for people with breathing problems, active children and the elderly, the Associated Press reports.
Health officials recommend limiting outdoor activities Tuesday and staying in a cool place. Additionally, officials are discouraging activities like driving vehicles and mowing lawns that can contribute to ground-level ozone.
According to the Respiratory Health Association, Air Pollution Action Days are most common on "hot, sunny days with little wind, because on these days air pollution stays closer to the ground."
Tuesday's weather forecast includes a high temperature of 85 degrees with little wind.
This is the first air pollution action day alert issued for the Chicago area in 2013.
BEFORE YOU GO
PHOTO GALLERY
Top 10 Toxic Industries