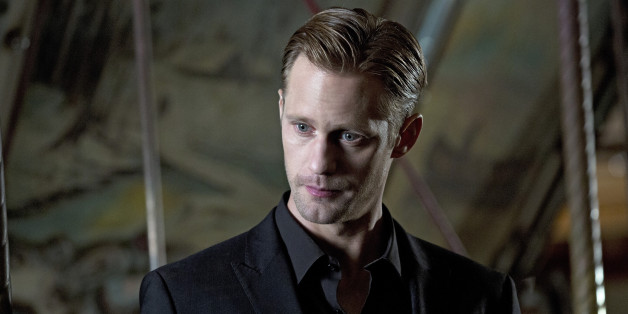 Alexander Skarsgard is returning to "True Blood" for Season 7.
"True Blood" boss Brian Buckner confirmed Skarsgard's involvement in an interview with TVLine. "I can tell you that Alexander Skarsgard is going to be a part of the next season of 'True Blood,'" Buckner said. "He will be a series regular."
The fate of Skarsgard's character, vampire Eric Northman, was left up in the air after the "True Blood" Season 6 finale. Skarsgard's last scene featured his character naked, reading atop a mountain and then suddenly burning up in the sunlight after Warlow's blood left him.
But don't expect Eric to be up and well, walking around Bon Temps when Season 7 kicks off on HBO next summer. Buckner said that would be a "cheat."
Season 7 of "True Blood" will attempt to get back to the basics. "[We hope] you're gonna feel that the show is going to return back to its roots and it's going to be about this group of people living in Bon Temps," Buckner said at Comic-Con. "We're going to condense the number of stories we're telling and make it feel like we're coming home."
"True Blood" will return summer of 2014.
BEFORE YOU GO
PHOTO GALLERY
"True Blood"