WASHINGTON -- As the number of civilian protesters killed in clashes with Egyptian military forces continued to climb this week, members of Congress began to question the $1.3 billion dollars a year in U.S. foreign aid the Egyptian military receives every year.
On Sunday, both Democrats and Republicans said the deaths of hundreds of supporters of deposed President Mohamed Morsi were unacceptable. "We need to exercise our influence by saying we're going to [suspend aid] until you restore democracy," said New Hampshire Republican Sen. Kelly Ayotte, on NBC's "Meet the Press."
Cutting off United States military aid to Egypt is easier said than done, however. It could jeopardize a decades-long alliance between Washington and Cairo, which is believed to receive more than 80 percent of its weapons procurement budget from U.S. dollars. It could also jeopardize the billions of dollars in taxpayer funds that major defense contractors get paid annually to manufacture weapons for the Egyptian military.
Despite reports Monday that the Obama administration has quietly suspended military aid to Egypt, federal records reveal that the U.S. military is still approving new weapons deals with Egypt. As recently as last Monday, more than $13 million was green lighted for General Electric to help maintain Egypt's fleet of U.S.-built F-16 fighter jets.
Below are some of the biggest weapons contracts the Egyptian military has signed with United States defense contractors in recent years. That's just part of where your money is going.
125 M1A1 Abrams tanks, $1.3 billion.
Date: July 2011; Defense Contractor: General Dynamics; Honeywell; Allison Transmission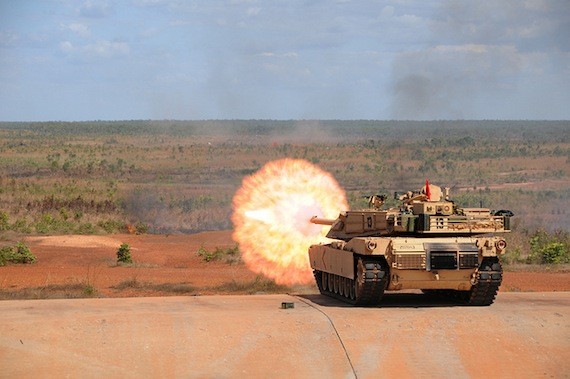 (Photo via Flickr: MATEUS_27:24&25)
24 F-16 fighter aircraft, $3.2 billion.
Date: October 2009; Defense Contractor: Lockheed Martin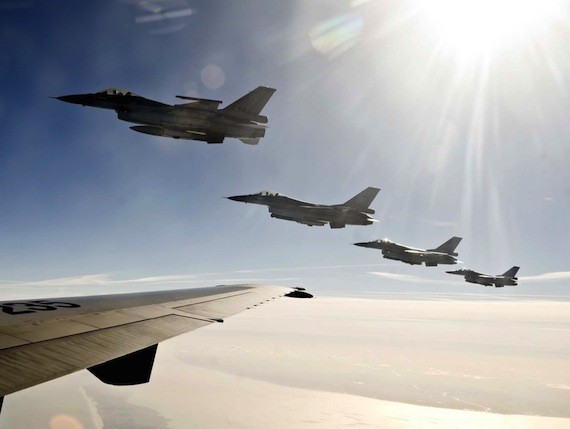 (Photo via Getty Images)
Six Frigate Warships, $210 million.
Date: July 2010; Defense Contractor: VSC Global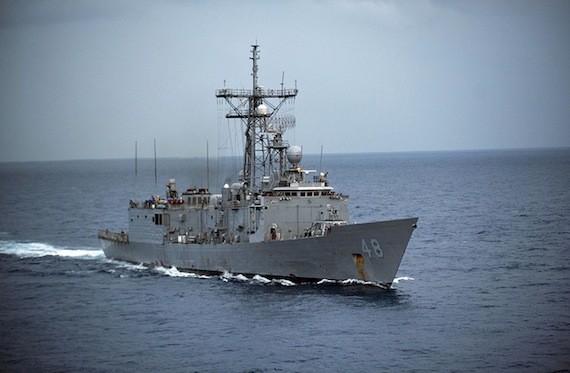 (Photo via Flickr: U.S. Navy)
6,900 anti-armor missiles, $319 million.
Date: September 2008; Defense Contractor: Raytheon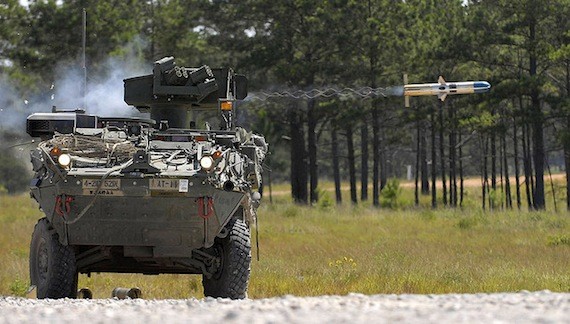 (Photo via Flickr: U.S. Army)
12 Apache helicopters, $820 million.
Date: May 2009; Defense Contractor: Boeing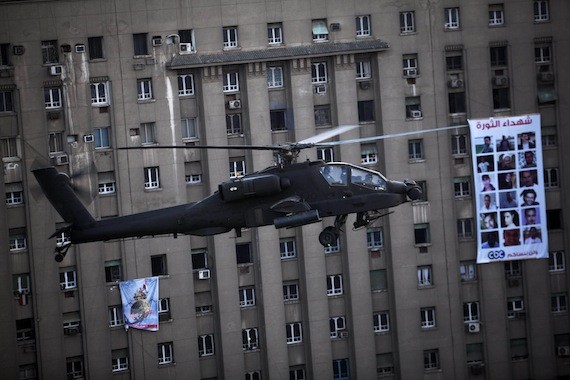 (Photo via AP)
400 Hellfire missiles, $51 million.
Date: December 2009; Defense Contractor: Hellfire Limited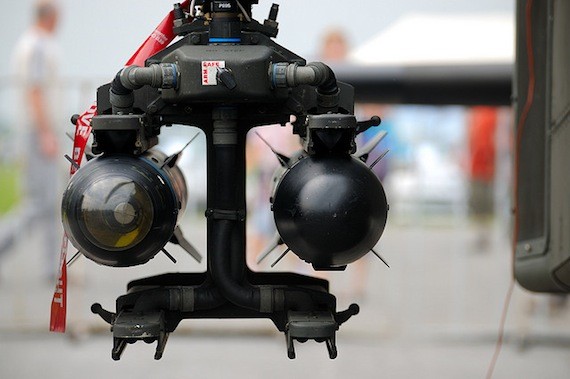 (Photo via Flickr: Kuba Bożanowski)
6 Chinook helicopters, $308 million.
Date: August 2009; Defense Contractor: Boeing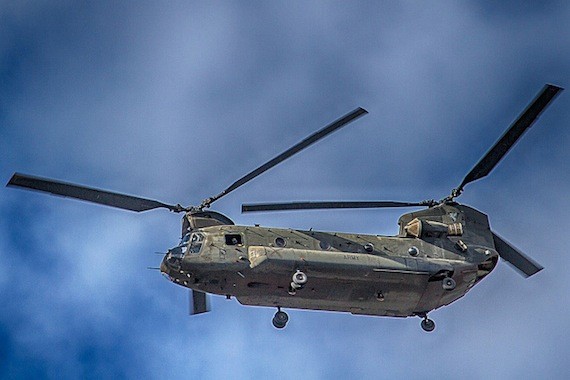 (Photo via Flickr: runmonty)
2,000 TOW missiles, $99 million.
Date: October 2007; Defense Contractor: Raytheon
4 Blackhawk helicopters, $167 million.
Date: September 2008; Defense Contractor: Sikorsky.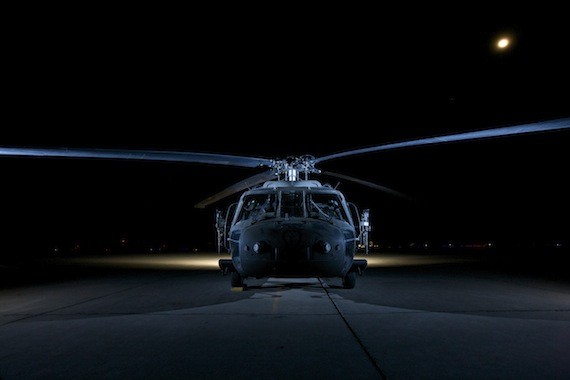 (Photo via Getty Images)
BEFORE YOU GO
PHOTO GALLERY
Clashes In Cairo (Warning: Graphic Images)