Money may not grow on trees, but it sure falls from the sky in one small Delaware town.
On the one-year anniversary of his death on Saturday, a small business owner's final wish was granted. Leonard Maull, who owned a bait and tackle shop in Lewes, Del., left specific instructions in his trust to drop $10,000 –- in equal denominations of $5, $10, $20 and $50 -- near a marina in Lewes Harbor, according to the Cape Gazette.
"It was his money, and I figured he could do what he wanted to do with it," Bill Berry, Maull's trustee, told the news outlet.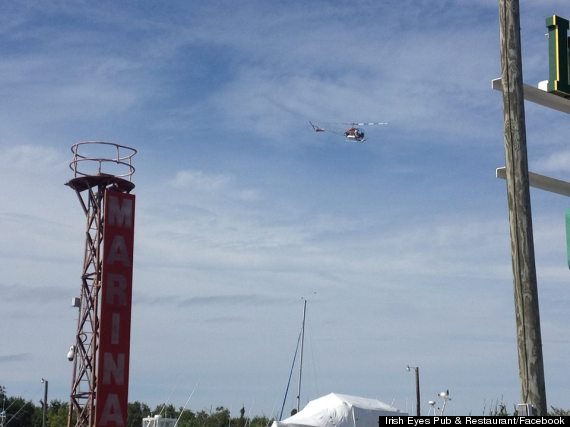 For those on the ground looking up at the clumps of bills pouring down from the helicopter, it was likely one of the "most exciting things" to ever hit this community, Kara Miele, who scored $170, told WBOC.
Once locals realized the loot was for the taking, they started running in any which direction they could to fetch a few bucks. Some fled to the woods where the cash had blown, others even waded in the nearby canal with nets to scoop up some money.
"The craziest thing I ever saw," Jon Siddons, a local bartender, told WBOC. "Money was floating everywhere."
BEFORE YOU GO
PHOTO GALLERY
People Receive The Best News Ever